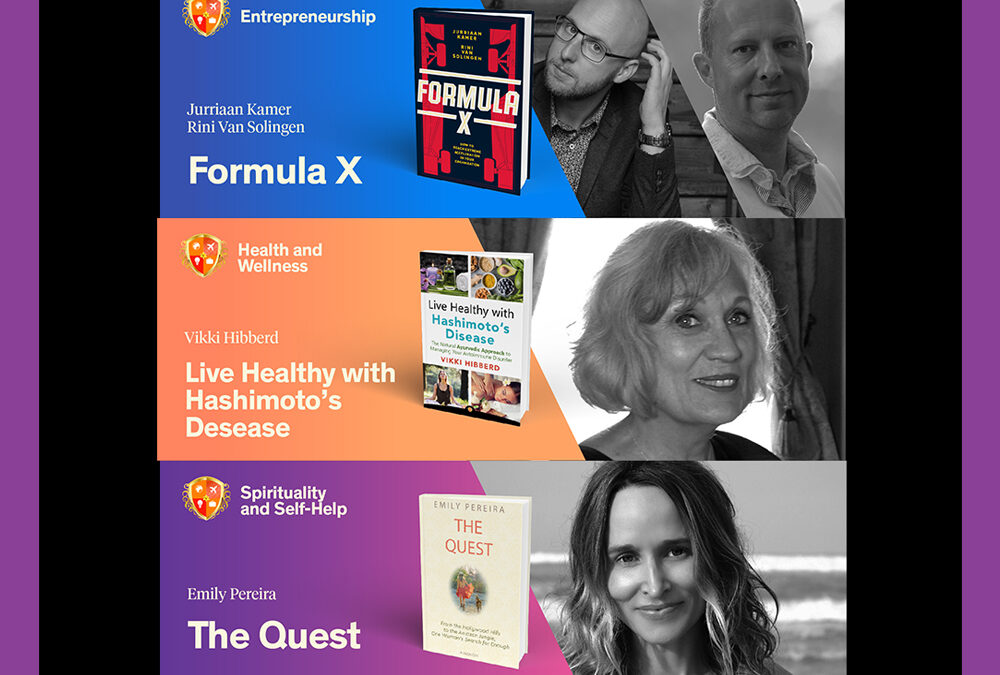 ENTREPRENEURSHIP & BUSINESS
How to Reach Extreme Acceleration in Your Organization
Many organizations struggle to adapt to our fundamentally faster world. For companies and professionals, it often feels like they have to make an ultimate choice: quality or speed. But speed does not have to result in bad work―and Formula 1 motor racing proves this.
Within the two weeks between races, they perform the enormous job of analyzing all data, designing and producing new components, shipping, assembling and testing. How do they do that? And what can we learn from F1 in applying these lessons to our workplaces?
In the F1 inspired book Formula X, you will discover a model consisting of six steps to help you achieve extreme acceleration in your organization. The six steps are:
Focus and clarity – a clear and inspiring goal that works as a compass
Accelerate decisions – reversible decisions and distributed authority
Simplify – the art of omission and simplification
Team engagement – intrinsic motivation, autonomy, and ownership
Elementary physics – the age-old basic laws for speed and acceleration
Rhythmic learning – learn through a cadence of recurring interaction moments
If you'd like to reach extreme acceleration in your organization, click here to learn more.
---
HEALTH & WELLNESS
Do You Dream of Treating Your Hashimoto's Disease Naturally?
Are you sick and tired of using synthetic hormones and medications to treat your autoimmune disorder? If you have Hashimoto's and all the traditional methods have left you frustrated and still experiencing symptoms, then there is a solution.
As a Hashimoto's patient, Vikki Hibberd tried everything and struggled for years with this disease before finally finding a solution using a 5,000-year-old ancient healing technique. In Vikki's book, Live Healthy with Hashimoto's Disease, you will uncover the natural Ayurvedic approach to managing your autoimmune disorder.
One of the keys to managing your disease, is to learn which foods are best for you. This is done via a food elimination diet. Here is a sample of food items that should be eliminated during the diet:
Corn
Beans
Dairy
Mushrooms
Garlic
Sweeteners
You can learn more about Vikki's approach to managing Hashimoto's disease by clicking here.
---
SELF-HELP & SPIRITUALITY
What Happens When You Realize You've Been Living a Lie?
Emily had the life. She was selling what Time Magazine hails as the "revolutionary new treatment for cancer". Her boyfriend's start-up gets acquired for almost half a billion dollars, and the view from their beachfront LA penthouse looks bright. Few know she's on a dangerous journey of extremes, riding an alluring threshold of risk, while languishing at hedonistic soirees. Nothing is too big, too excessive or ever enough.
And then, Emily has a shock discovery that forces her to lose everything. She finds herself scraping rock bottom, filled with regret and a desperate longing for the life she can't return to.
In Emily Pereira's book, The Quest, she gives a brutally honest account of love, loss, and triumph that will shift your elusive understanding of what it means to be truly alive.
To learn more about this powerful story which takes you from the Hollywood Hills to the Amazon Jungle, click here.
QUOTE OF THE WEEK
"Formula X reads like an exciting adventure, full of insights for organizations that want to be in the market faster and act more decisively."
– Jeroen Tas, Chief Innovation & Strategy Officer, Philips
Final thought: Have our newsletters inspired you to purchase a book yet? I'd love to hear about your experience and any huge breakthroughs you've had as a result.
Hit "reply" and let me know.
To your success,
Jesse Krieger
Jesse Krieger
Founder & Publisher
Want more?
Explore our book catalog -> Click Here
Follow us on Facebook -> Click Here
Follow us on Instagram -> Click Here