Publisher For The Passionate
Jesse Krieger self-published The Entrepreneurs Guidebook back in 2011, which caught the attention of a publisher in Malaysia. Lifestyle Entrepreneur was initially published in Asia, and in 2014 was published worldwide, becoming a best-selling book on entrepreneurship in the process.
Building on the ideas of Lifestyle Entrepreneur, Jesse built a business helping others launch online businesses of their own. As more and more entrepreneurs asked about book publishing and marketing, the idea was born to build Lifestyle Entrepreneurs Press!
Founded in 2014, Lifestyle Entrepreneurs Press is the Publisher for the Passionate and we focus on bringing books to market by the world's leading entrepreneurs, doctors, health & wellness experts and spiritual leaders.
In 2018 entered a global distribution and sales partnership with Ingram Publisher Services, which allows our authors and their books to be available everywhere books are sold.
Now in 2021 we are celebrating 150+ books published, including dozens of #1 best-sellers in a variety of categories. This is the result of our authors gracing stages, appearing on national media, and serving their audiences across a variety of online channels.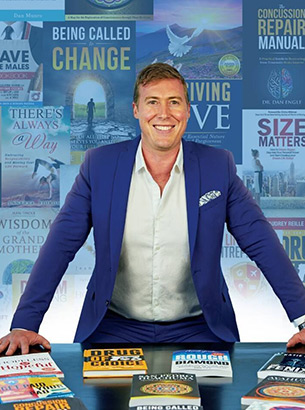 Jesse Krieger
FOUNDER & PUBLISHER
Jesse Krieger is the founder and director of LE Press, whose first titles appeared in 2014.
Jesse sits squarely at the intersection of publishing and promotion – having signed two publishing deals on two different continents and navigated the world of becoming a best-selling author twice. It has been his honor to work with hundreds of authors from around the world to achieve their dreams of writing and publishing a book.
In addition to being featured on over 50 media outlets for his best-selling book Lifestyle Entrepreneur, Jesse has been an entrepreneur his entire adult life seeing the publishing industry from the inside out. He holds degrees from University of California, Berkeley, where he minored in Chinese Language & Culture earning diplomas from his continuous exchanges in Beijing Normal University and National Taiwan University.
Leadership Award for Excellence in Publishing from NY Times Bestselling Author George Bryant
Over 40 Best-Selling Books Published hitting #1 Position