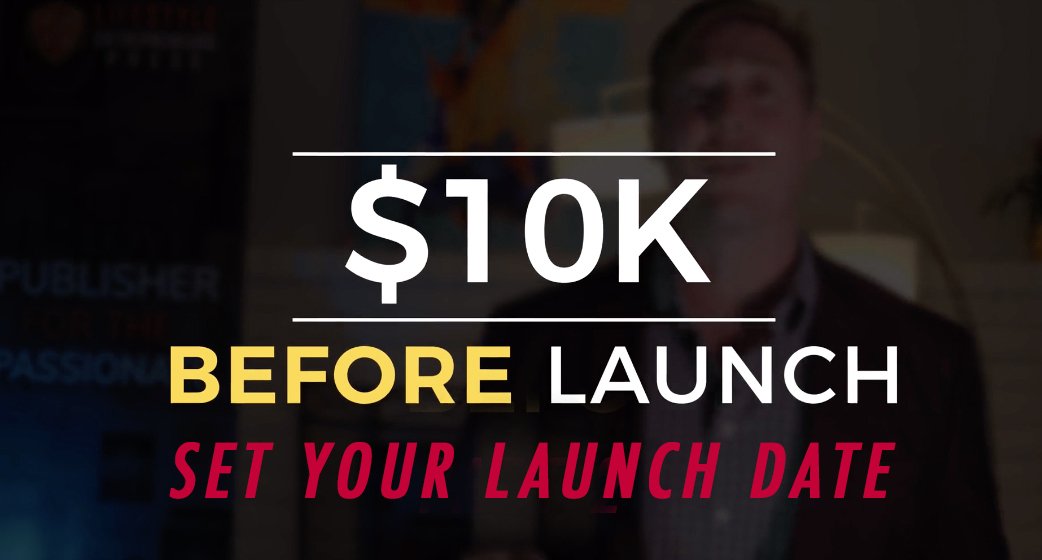 Here we are at the end of Module One of $10K Before Launch and I want you to take this action step before you move on and watch any of the other videos or take part in any of the other trainings. You see, this is all about making it real for YOU, not just watching me on a screen and then signing off and nothing really changes, right?
ACTION STEP: Right now, I want you to choose the date for your pre-launch campaign and put the date on the calendar.
When is your book coming out? And then back up from that two to three months and define the 30 days that you're going to run your prelaunch campaign. You've got to do this. If you want to make it real, you've got to put the dates on the calendar, block it out, and look at it every day. This makes it real when you put the dates in the calendar and commit to running your pre-launch campaign and commit to getting your book out and doing it in a big way where you're going to make $10K or more in your pre-launch campaign.
So when are those dates?
When's the book coming out? Claim it. Schedule it. Make your book available for preorder if you want, so that it's now publicly shown that that's the date your book's coming out, but then look at one, what are the days that you're going to run this prelaunch campaign and block them out and set them?
My Invitation to You: Join me for the entire $10K Before Launch Training Program and implement everything I teach you over the coming weeks to succeed with your pre-launch campaign.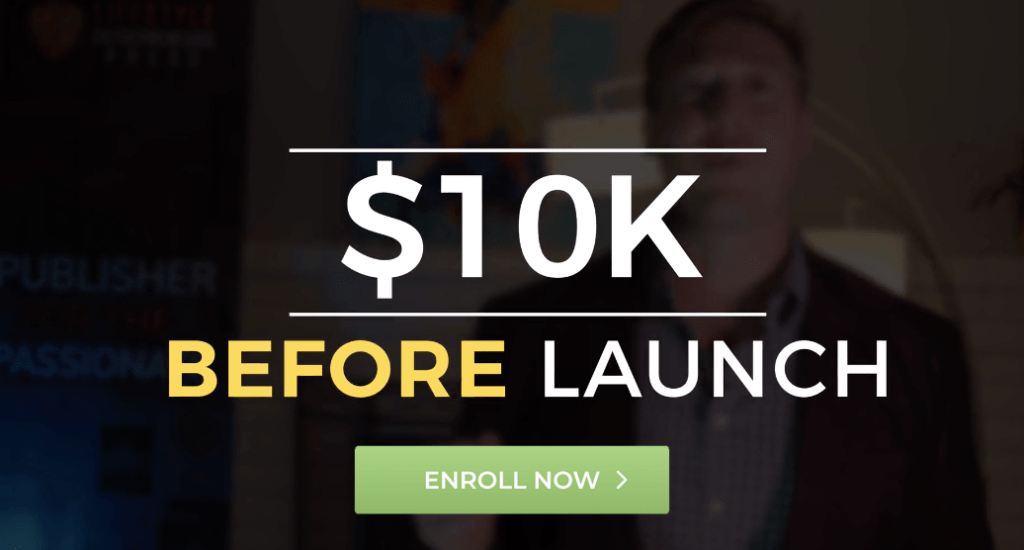 If you going through this real time with me right now, we've got at least two to four weeks before you start your prelaunch to put everything that you're learning in this course into practice. So from where you're at right now, at least look two to four weeks out on when you're going to start your prelaunch and you'll be good to go. All right, get it done and I'll see you in Module Two 🙂
In case you're curious…here is the outline for the entire $10K Before Launch Training Program:
Module 1: Running a Pre-Launch Campaign That Builds Excitement, Brings Money in The Door and Avoids Failure and Obscurity
V1: How to 10X Revenue With a Pre-Launch Campaign and Build Momentum Towards Your Book Launch
V2: Bring Money in The Door Right Away (Instead of Waiting Months for Book Sales Royalties)
V3: How to Avoid The Biggest Mistake of Launching That Will Save You Months of Time, Energy and Money
Module 2: Build Your Path to $10,000 Before Launch
V1: Money Math: 5 Different Ways to Generate $10k Months Before Your Book Comes Out
V2: Building Business Assets That You Can Use Again and Again
Module 3: How to Run Your $10K Pre-Launch Campaign
V1: The 3 Secret Ingredients to a Running a Successful Pre-Launch Campaign
V2: How to Structure Your Offers to Make People Pull Out Their Wallet
V3: Driving SALES: How to Turn Your Friends, Family and Fans into Paying Customers, Without Being "Salesy"
Module 4: Delivering on Your Pre-Launch Campaign and Making Another $10,000 or More
V1: How to Turn Your Customers into Raving Fans that Buy From You Again and Again
V2: How to Double Your Revenue By Charging Premium Prices & Working With a Handful of Clients You Really Love
Join $10K Before Launch Now and Get Instant Access to the Entire Training Program Now