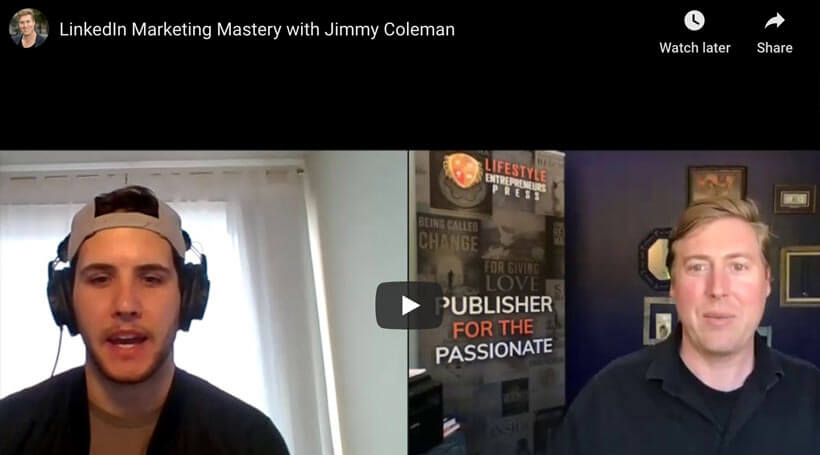 Want a firehouse of qualified leads delivered straight to your LinkedIn inbox?
That's what Jimmy Coleman and his team at LeadBaller do every day!
Listen to learn the exact process we use to identify super-targeted potential clients, create "touchpoints" that warm up the connection, and result in…your ideal clients reaching out to YOU thank you for endorsing, recommending them etc.
Jimmy broke this strategy down to me last year and I thought it was brilliant…so I asked "can you do it for me?" – A great question to identify business ideas, by the way.
Well, fast forward a year later and he has built done-for-you LinkedIn Lead Generation into a business that's growing like wildfire, but at the heart of it is his passion for getting results for his clients. If you want an intro to Jimmy, drop a comment or shoot me a message, enjoy!