Short Story
Alex Draper – upcoming author of the book
Leaders are not born. Leadership is therefore learned, and it's a choice you make every day to lead, or to manage. This book will demystify what leadership is and what it isn't. Stimulate your growth mindset to lead. We'll show you how to CARE and be the leader others respect and enjoy.
The CARE Equation
$10,000.00

Funding Goal

$25,755.00

Funds Raised

0

Days to go

Target Goal

Campaign End Method
Chicago, Illinois, United States (US)
6 Campaigns | 0 Loved campaigns
Campaign Story
About the book:
Imagine a nightmare where everyone acts like someone who is in a reality show. Obsessed with winning, appearance, power, and manipulating others for their own personal gain. That is where we are heading unless we deliberately fix it. Empathy is decreasing, and narcissism is on the rise.
A host of cognitive biases keep people in the dark about how their actions affect those around them, and nowhere is that more evident than the workplace. It's a veritable laboratory to explore how our brains stop us from becoming the human leader that we want to be, and those we serve need us to be. The first step in overcoming these biases is realizing we have them.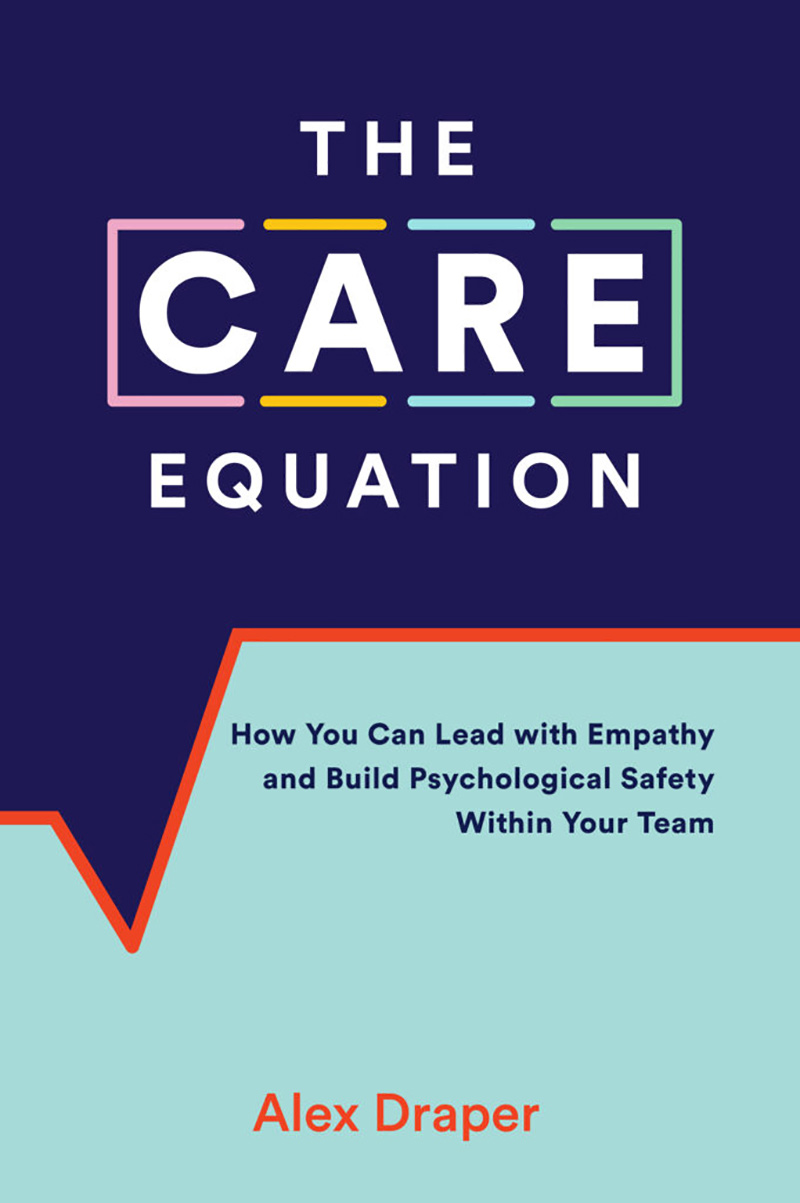 "The CARE Equation" exposes these biases that hinder humans from leading with empathy, inclusiveness, and connectedness. With this newfound awareness, it will help people overcome those biases through our CARE mindset: provide Clarity to your interactions, Autonomy to those you interact with, and encourage open and honest Relationships in your life to create a more Equitable environment for all involved.
The data on building the CARE model, came from watching over 5,000 people lead under immense pressure. Coincidence? We doubt it!
Alex Draper, CEO of DX Learning, puts forward a simple and applicable approach to leadership in the modern workforce and beyond. Helping leaders dig deep into their brains to expose the ways in which it is hardwired to prevent them from being the best leaders they can be.
The challenge? These principles are antithetical to our innate neural pathways and require serious work from people who want to get better. Ever wonder why there are so few great leaders? It's hard! Not to worry, though. Through exercises designed to reveal your biases and real-world stories that illustrate these biases at work, The CARE Equation can help anyone overcome their own minds and break free from their stodgy leadership style to a new and more human approach to leading.
Your brain did not evolve for you to be a leader, but neither was anyone else's. Our brains are designed to keep us warm, fed, and safe from danger. In doing so, it can also make us incapable of the care and nurturing that comes with true leadership.
About the author:
Alex started life as a trainee schoolteacher in the UK. In 2002 he moved into adult education joining a global management development organization. In 2005 he moved to Chicago to build and lead their Americas operation. There he spent 10 years leading and growing the business while consulting with many of the Fortune 500.
In 2015 Alex founded DX Learning after seeing a gap in the marketplace for efficacy based leadership training. DX is a partner in progressive leadership training that taps into the powerful combination of behavioral psychology and experiential learning, to expose and eliminate bad leadership and prepare leaders to put people first. The workforce is changing before our eyes, and our organizations and managers within, need to change with it or be left out.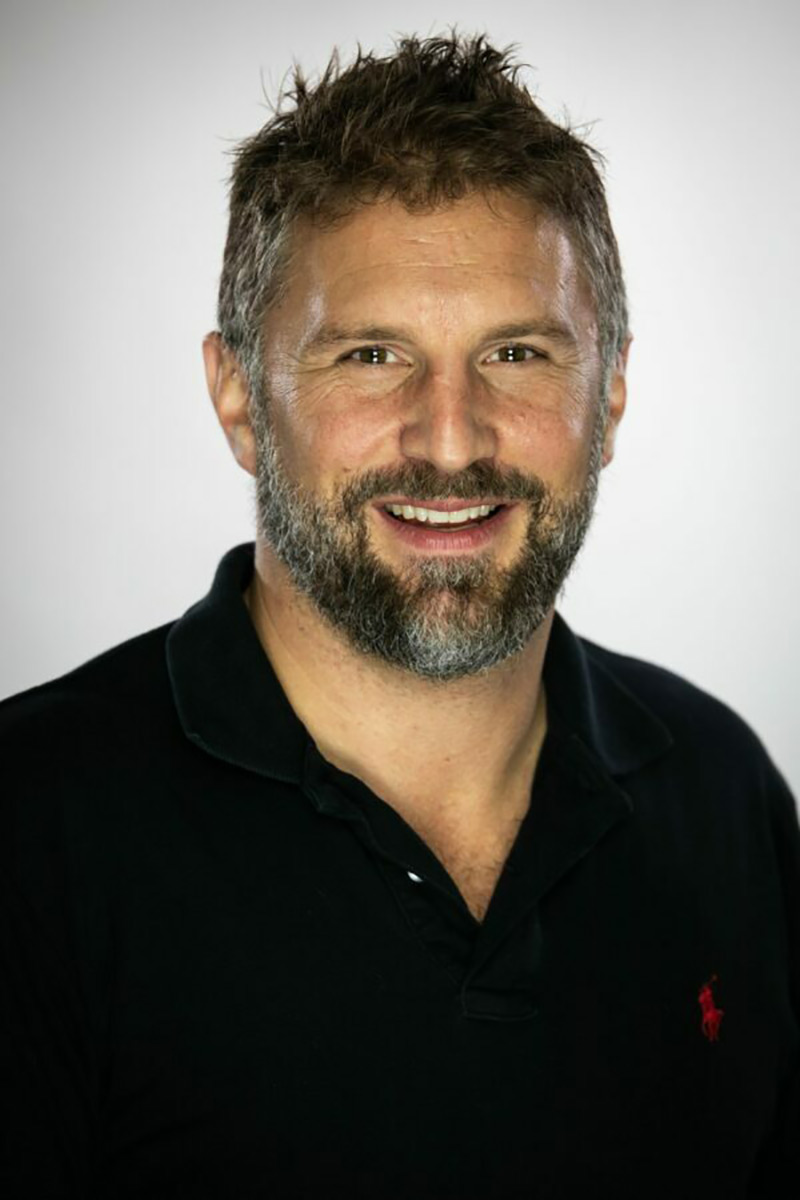 He is now a leading force in disrupting the leadership training industry with science-based methodologies that drive leadership self-awareness and psychological safety that solve organizational challenges.
Alex has developed and unlocked the leadership potential in over 18,000 people with DX's C.A.R.E. leadership programs all over the world.
Alex practices what he teaches with an ever-growing global team, as well as at home with two children under 3, and people he mentors and coaches. 
Rewards
$

25.00
CARE for Yourself
Here you'll get:
- One printed copy of the book and signed by Alex
- eBook
- Access to the CARE habit forming technology
0 backers
$

100.00
CARE for yourself, friends, and family
Here you'll get:
- Five printed copies of the book signed by Alex
- eBooks
- Access to CARE habit forming technology
- Access to Alex's Pre-recorded CARE foundation class
0 backers
$

1,000.00
CARE for your team - Building Psychological Safety
Here you'll get:
- Thirty printed copies of the book signed by Alex
- eBooks
- 90 minute virtually facilitated CARE team offsite/teambuilding event on how to build
psychological safety
- CARE team assessment with 1 hour coaching session for team leader with Alex
- Access to CARE habit forming technology for whole team
0 backers
5 rewards left
$

10,000.00
CARE Emotional Intelligence Leadership Training
Here you'll get:
- Hundred copies of the book signed by Alex
- eBooks
- Two 3 hour "The CARE Experience ® " world class virtual experiential leadership training class
for up to 80 people (40 in each class) of your choosing facilitated by Alex.
- Access to CARE habit forming technology for all participants
- CARE assessment for all participants
- Two, one-hour group coaching sessions with Alex for all participants
+ You and your company mentioned in the book
2 backers
0 rewards left
The CARE Equation - Update 1

Hi there,

Wanted to reach out and provide a little clarity. The C in the CARE model is clarity, so best practice what we teach!

Due to an unforeseen family issue with our main writer, the publication date is now set for April 12th and not December 7th. Sorry for any inconvenience this has caused, but it will be worth the wait! You will all automatically get sent the copies you pre-paid for around that date.

Thanks for your patience, and feel free to reach out with any questions.

Best,
Alex Draper