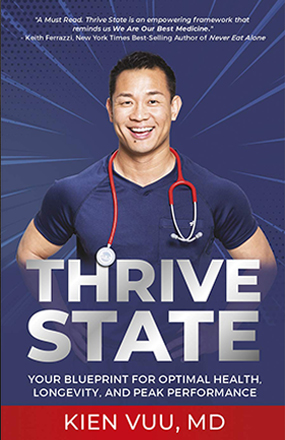 Your Blueprint for Optimal Health, Longevity, and Peak Performance. When asked what surprised him most about humanity, the Dalai Lama replied, "Man! Because he sacrifices his health in order to make money. Then he sacrifices money to recuperate his health."
About the book
Your Blueprint for Optimal Health, Longevity, and Peak Performance
When asked what surprised him most about humanity, the Dalai Lama replied, "Man! Because he sacrifices his health in order to make money. Then he sacrifices money to recuperate his health."
Over the last few years the average American lifespan has been decreasing, and the chronic disease epidemic continues to skyrocket. For many striving to pursue the American dream, the traditional path of no sleep, hard work, and an unconscious lifestyle, depletes them of the health and vitality needed to be their best in their businesses, relationships, and life's mission.
The fact is, it doesn't have to be this way.
About the Author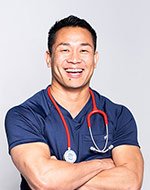 Kien Vuu, MD―better known by his friends and patients as Dr. V―is an assistant professor of Health Sciences at UCLA, speaker, media expert, and founder of VuuMD Performance and Longevity. Dr. V has been practicing medicine for over 14 years, and combines his knowledge as a doctor with his personal experiences overcoming chronic disease.
Dr. V has survived remarkable odds to be here today. As an infant refugee, he survived dysentery, living on a boat for eight months when his penniless parents traveled to America. As an adult, he struggled with diabetes and high blood pressure, until an encounter with a patient changed his life and set him on a new course.
Dr. V was first trained in Interventional and Diagnostic Radiology, and became an expert in the diagnosis and treatment of disease using state-of-the-art medical imaging and non-invasive surgery. Dissatisfied with the disease-based model of modern medicine, Dr. V sought out additional training with world experts in nutrition, personal development, spirituality, as well as performance and longevity medicine. He also pursued fellowship training and board certification by the American Board of Anti-Aging and Regenerative Medicine.
Reviews
No Reviews at the moment.