The Wealthy Entrepreneur
by Robert Gauvreau FCPA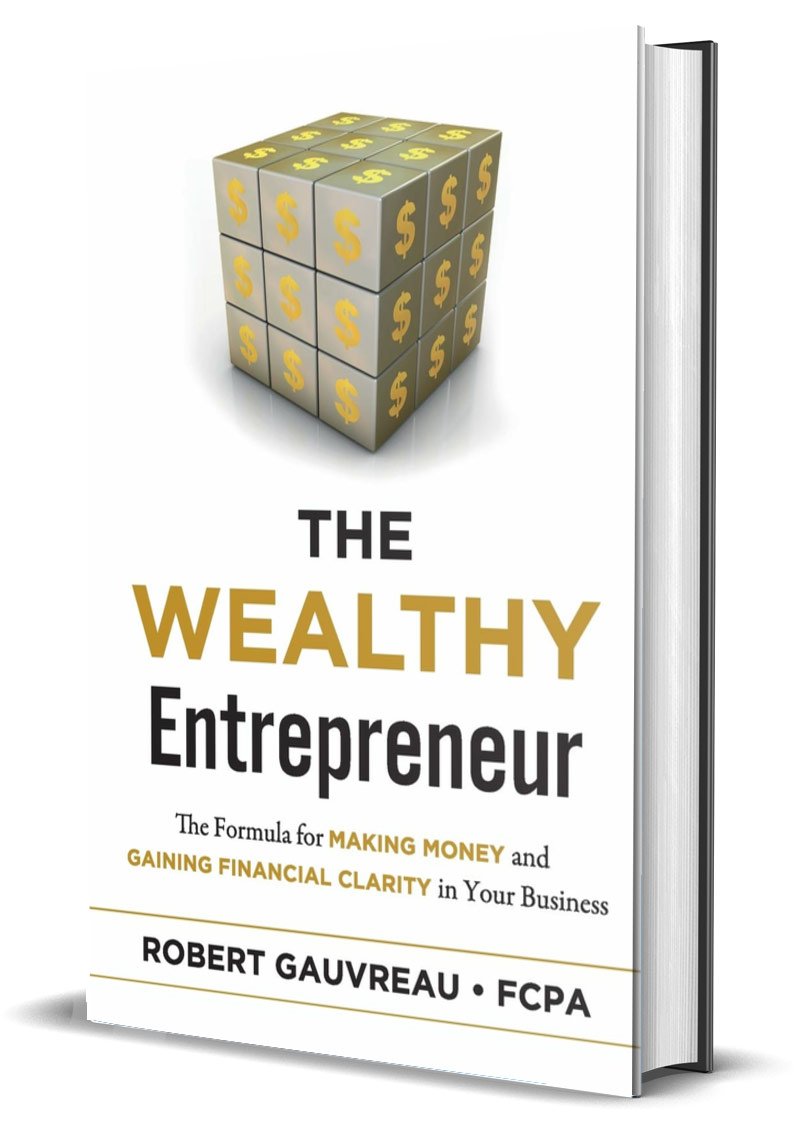 Publisher : Lifestyle Entrepreneurs Press (April 6, 2021)
Language : English
Paperback : 160 pages
ISBN-10 : 1950367657
ISBN-13 : 978-1950367658
Item Weight : 6.8 ounces
Dimensions : 5.5 x 0.34 x 8.5 inches
Trying to manage your business' finances so you can track performance?
Do you always seem to be short on money in the bank? Do you feel like you always pay too much tax? Are you unsure of what you need to do to change optimize your business? If so, then you are in good company alongside many entrepreneurs and business owners.
The Wealthy Entrepreneur will guide you to understand how your business is really doing, then improve it to make – and keep – more money than ever before.
As an entrepreneur, business strategist, and financial expert, author Robert Gauvreau has worked with over 500 entrepreneurs across North America, helping them to create their vision, execute their goals, and create extraordinary financial results in their businesses.
In The Wealthy Entrepreneur, the Vision to Results framework will show you how to:
Turn your business vision into a road map for realizing financial results
Clarify and organize your finances
Maximize wealth accumulation
Effectively grow your business
Improve your cash flow
Structure your business to save on taxes
Maximize the financial performance of your business
If you are looking to implement a simple framework that will provide you with financial clarity and extraordinary results in your business, The Wealthy Entrepreneur;will get you started on your journey toward realizing financial freedom!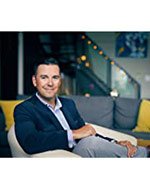 Robert Gauvreau is a FCPA who works exclusively with entrepreneurs and professionals to help them make more money and gain financial clarity in their businesses. As a financial expert and bestselling author, Robert shares his insight and wisdom as a public speaker, is often cited in major business journals related to money, finances, and entrepreneurship, and works directly with more than 500 business across North America, helping them build better businesses and generate greater financial performance.
Robert lives in Peterborough, Ontario Canada with his wife Jenny and their two children Jack and Sophia, and continues to devote significant time toward working with charities and non-profit organizations, and giving back to the community that has provided him with such great opportunity.
100K Business Loan for Small Business!
I really enjoyed reading this book. As a small business owner this book is a fantastic reference guide to understanding your business on a much deeper level. Loved Chapter 10. I will definitely put some of the suggestions into action.
This book was very informational and not overwhelming. The first part really understands the position entrepreneurs challenge and face. The whole book is a great resource and I highly recommend this for anyone starting a business.
This book is a blueprint for success inside of a business. Working with Bob and his team to help us identify key performance indicators inside our business has changed the direction of our organization. The 'Scoreboard' is something that is absolutely crucial for the financial clarity in any organization.