THE WEALTH COACH
by Bradley J. Sugars
ISBN: 9781946697844
Publisher: Lifestyle Entrepreneurs Press
Format: Paperback
Publication Date: 08/14/2018
Page Count: 206
Category: Personal Finance – Money Management
Category: Finance – Wealth Management
Language: English
A Story about Creating Massive Wealth
A fictional account of what a good wealth coach can inspire. This book conveys financial wisdom through the story of a coach who helps a single mother achieve financial freedom.
"My ultimate goal was to become a millionaire…until I became one."
Bradley J. Sugars, award-winning author and entrepreneur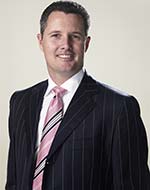 Brad Sugars is the founder of ActionCOACH (formaerly known as Action International). Established in 1993 when he was in his early twenties, ActionCOACH has gone to become one of the world's most celebrated business coaching firms. As on eof the most awarded franchise firms on Earth. ActionCOACH's brand is instantly recognizable to enterpreneurs and business owners nearly everywhere. How did Brad Sugars do it? Simple: through hard work, determination, and by following much of the advice found within The Wealth Coach. Brad Sugars lives in Las Vegas, NV
The Wealth Coach – by Bradley J. Sugars
The author presents logical wealth building information in an easy to read format. A self-help book written as a fiction story makes the points easy to follow. While I disagree with the author on the definition of destitute, he does show steps to build wealth starting from zero. The book talks about saving and investing realistically, over time, and not as a get rich quick scheme.
This book was recommended to me by my friend after attended an ActionCoach class. I like that it is well-written and there's an engaging story to follow. I made some good notes on financial management and growth by reading this book and I'm probably going to revisit this read again in the future.
Brad's books take you thru the business game with story telling about business owners implementing strategies that the business coach teaches; in "The Wealth Coach" now Brad tells the story of a young twins and how along the way being coached by "The Wealth Coach" generates the net worth everybody can do by following his investing tips…
Easy read for young investors… and not so young