STRUGGLE IS REAL
by Karol Brandt | Robby D'Angelo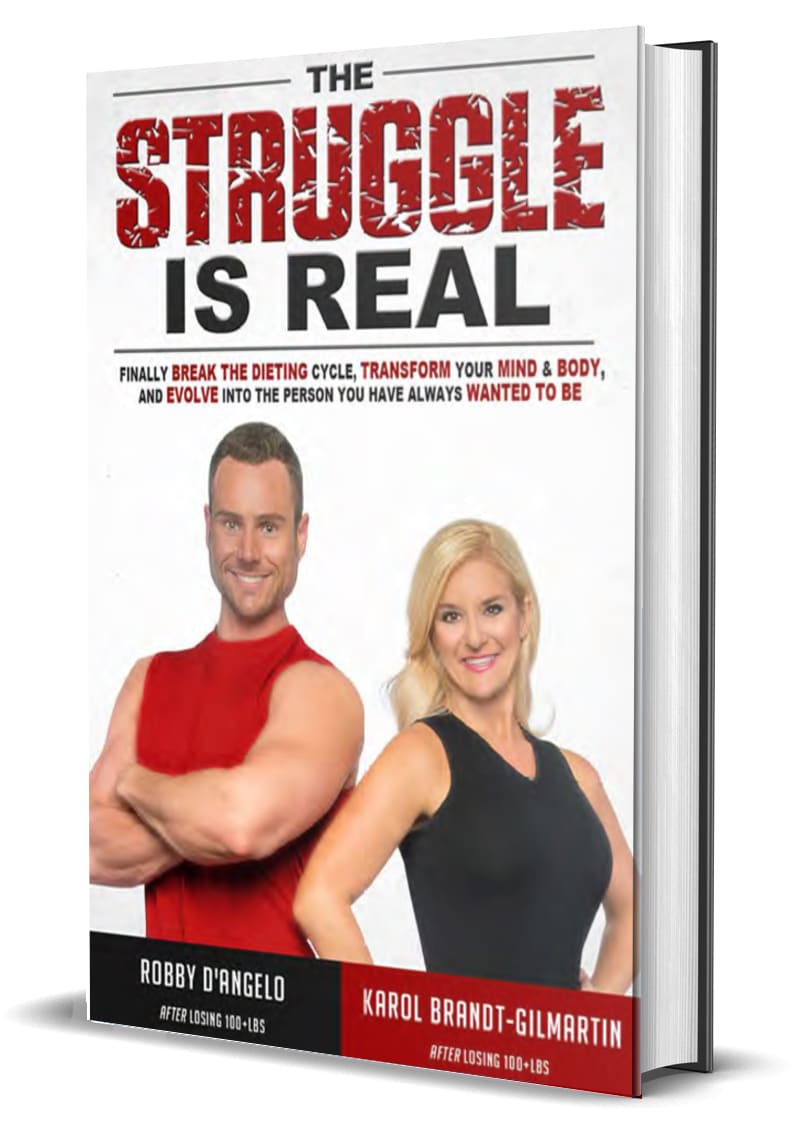 ISBN: 9780996340267
Publisher: Lifestyle Entrepreneurs Press
Format: Paperback
Publication Date: 11/10/2015
Page Count: 146
Category: Health & Fitness | Diet & Nutrition | Weight Loss
Language: English
Here's to Us Here's to ordering a salad when you really want a burger and fries To working out for ourselves in the gym, like no one is watching and yes, blaring your favorite music! To drinking more water than seems possible To giving one more rep or five minutes when your body is telling you NOOOO To working out twice as hard as all the genetically skinny people To falling in love with the real you and the you that you want to become To looking in the mirror and not seeing ANY Change, throwing on your running shoes and hitting the gym anyway to go shred it! Here's to health food, muscle cramps, sweat and perseverance, sore muscles, stinky gym clothes, 6 a.m. training, fasted cardio, falling down and getting back up And here's to getting up tomorrow and doing it all over again… Yes, we want you to repeat. Every. Single. Day. To saying Screw You to the Old you and NEVER going back The Struggle Is Real, but You Are Stronger!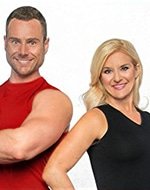 We both share a passion that fuels our purpose and co-writing the book, The Struggle Is Real is our way to share our stories, and our simple set guidelines, ridding the mind of negativity, transforming the thought process to overcome the struggles you may face. Make the decision to take control of your health and we promise it is one decision with zero regrets. We want people to say Because of you, I didn't give up, we want to motivate a nation. The Struggle is Real-but YOU are Stronger!
Stuggle is Real by Lifestyle Entrepreneurs Press
I started this book a couple of years ago. Life happened and I forgot I downloaded it. Fast forward to present where I stumbled upon it during an incredible time of my life. I started to reread it while I was fighting a personal battle of the bulge. It helped reinforce everything I was learning in my new fitness lifestyle. I've gone from 320lbs to 185. I'm going back to school to pursue my dream of helping. And all thanks to the motivation, inspiration, help, tips, and recommendations from this book. Thanks! This book helps more people than you know.
The Struggle is Real and your futures are bright Karol Brandt and Robby D'Angelo! Everyone lives their life but very few of them write it down. You've taken your lifes story and delivered a message to millions that are ready to listen. It doesn't matter where you are in life, it's who you are that counts. In "The Struggle" you show me that today is the first day of the rest of my life and that change is possible when I set a goal and give it my all to reach it. I recomend this book as an introduction to the new you, the one you create.
I LOVED this book and the way it spoke to me about what was really holding me back from getting back to a healthy lifestyle. Karol and Robby walk you through their struggles and help you through actionable exercises at the end of each chapter. They focus on your "stinkin' thinkin'" and how that is truly the ONLY thing that keeps you from achieving your goals. I truly felt that they were sitting in my living room talking to me through the whole book and their stories have encouraged me to get back to healthy living. Highly recommended!