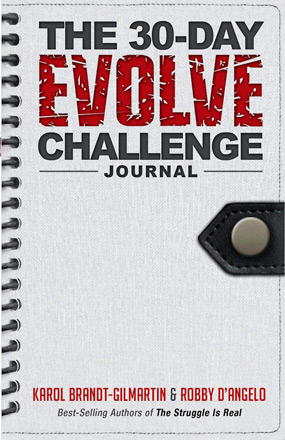 The 30-Day Evolve Challenge
Karol Brandt-Gilmartin & Robby D'Angelo
Are you ready to improve your life and prove to yourself that the Struggle may be real, but you are Stronger? The 30 Day EVOLVE Challenge Journal from the authors of the best-selling health & fitness
About the book
Are you ready to improve your life and prove to yourself that the Struggle may be real, but you are Stronger?
The 30 Day EVOLVE Challenge Journal from the authors of the best-selling health & fitness book The Struggle Is Real will guide you step by step to EVOLVE into the healthy, fit person you have always wanted to become. When it comes to making a major lifestyle change, most of us have been able to find the initial motivation to at least begin the process. Turning that initial motivation into a permanent lifestyle is where most of us fall short. Did you know only 8% of people carry out a decision to change their lives? Why is it that most people fail? It is because we do not address the underlying issues holding us back and make the paradigm shift to enjoy the new lifestyle.
This is a Mindset Game. Over the next 30 days you will be given the tools to win the mental game of weight loss. You will create goals, answer a daily question, receive your daily dose of motivation, and track your progress.
About the Authors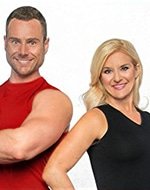 We both share a passion that fuels our purpose and co-writing the book, The Struggle Is Real is our way to share our stories, and our simple set guidelines, ridding the mind of negativity, transforming the thought process to overcome the struggles you may face. Make the decision to take control of your health and we promise it is one decision with zero regrets. We want people to say Because of you, I didn't give up, we want to motivate a nation. The Struggle is Real-but YOU are Stronger!