STRENGHT FROM WITHIN: THE ANTI-MEATHEAD APPROACH TO FITNESS
by Erik Bakey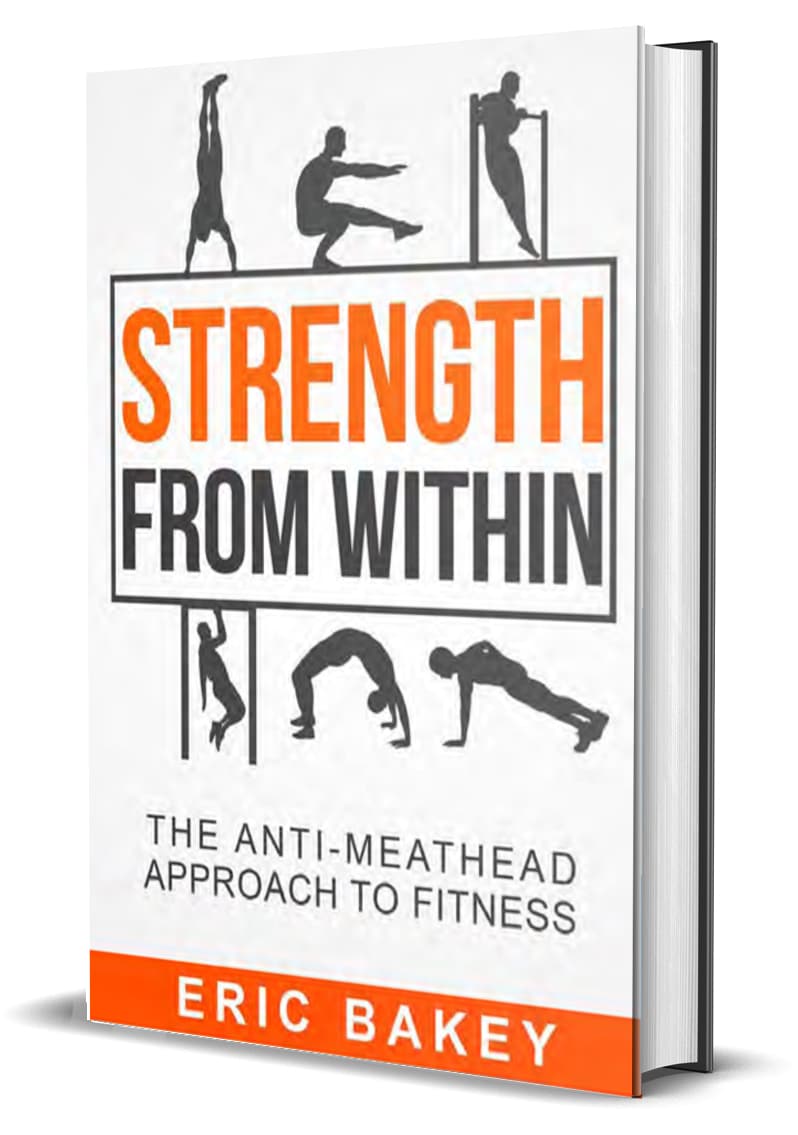 ISBN: 9780997460049 Publisher: Lifestyle Entrepreneurs Press Format: Paperback Publication Date: 5/26/2016 Page Count: 134 Category: Health & Fitness | Exercise | General Language: English
Here's the deal… You're making things more complicated than they need to be. If you want to get stronger, feel healthy, and look amazing you don't need to waste time in the gym or money on supplements. Stop with the excuses! You can train anywhere, no more blaming work commitments or bad genetics… You don't need a gym full of weights or the workout of a steroid taking bodybuilder to build an incredible physique. You're only "confusing" yourself, not your muscles, by changing up your exercises. Muscle follows strength. If you're getting stronger you don't need to spend hours upon hours grinding away with endless sets and reps. You can have ripped six-pack abs without doing any cardio and still enjoy "cheat" foods with flexible dieting. "Clean eating" is a myth, and believing it will keep you from ever achieving the look of a lean muscular athlete. Get your social life back and still shed excess belly fat.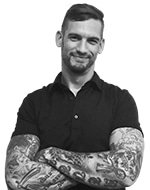 A recovered meathead, Eric Bakey has helped countless people get the bodies they want without spending hours in a gym. An Army combat veteran and a certified personal trainer, he has been trained by the best and continues to dedicate his life to sharing fitness all over the world. This is the book he wishes he had ten years ago, and he hopes it inspires you to make positive change in your life.
Cancel Your Gym Membership by Eric Baley
This was a good read. However, I was hoping for instructions for the progressions. They are listed, but using the muscleup as an example, I would have liked more information on the transitions between the pullup and the dip and back. Also, a year long plan was mentioned, but in the kindle version, I don't have it. He is very inspiring though, and I believe in what he had to say. I will do my best to follow the process and progressions he has listed.
I have read hundreds of books on strength and fitness and "Strength from within" has made the most sense. It will give you practical advice to change not only your body but your entire lifestyle. It's simple in approach and programming and has an easy flow to the read. I recommend any person who wants a clear-cut path to a better healthier life to give this book a chance. You will not regret this powerful book for such a low-cost investment. God Bless.
Definitely a must read for all people wanting to get fit and healthy, in the simplest and most effective way. It was well written making it easy to read and very inspirational.