ROUGH DIAMOND: TURNING DISRUPTION INTO ADVANTAGE IN BUSINESS AND LIFE
by Nicole Yershon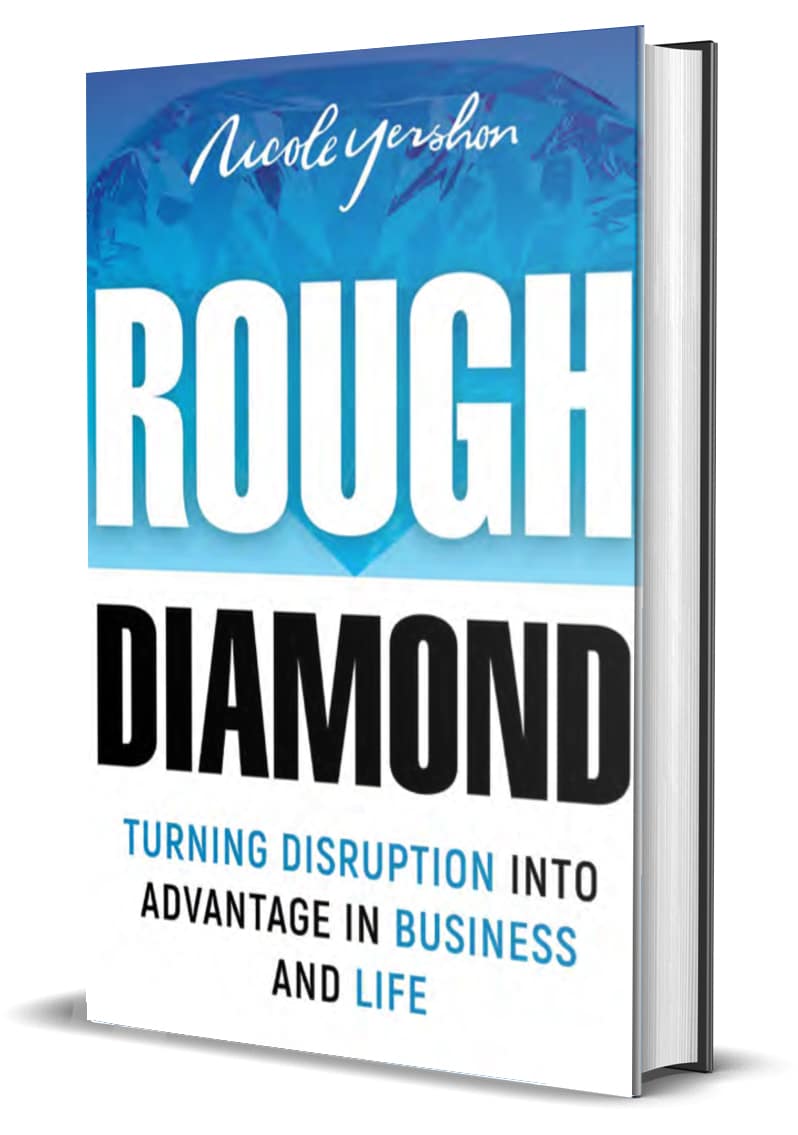 ISBN: 9781946697530
Publisher: Lifestyle Entrepreneurs Press
Format: Paperback
Publication Date: 11/7/2017
Page Count: 256
Category: Education | Counseling | Career Development
Language: English
Rough Diamond is a book about learning – a rough guide – a manifesto for those who want to fly high above the ordinary. It's my own story but it applies to everyone I've ever met. It covers many different dimensions, some subtle and some not so much – but they are all important in one way or another.
My experiences have been no different to millions of others – it's what you do about them – these immovable objects – that makes it work.
The story really erupts about 4 years ago. I will tell you how divorce from my long term partner and the bizarre termination of my career in advertising were in fact the making of me.
It charts how having the priorities of my kids front and centre they could still get woven into my working life in the right way.
Although wanting to scream like a child amazing support from family and friends gave me the strength to get through. They showed me how to avoid all the pain that the normal divorce process seems to insist on.
I explain the ultimate divorce from the big agency. They cut me down at my knees. At the time it sent shock waves through me and the whole industry. Now I see it for what it was. The best thing that could ever have happened.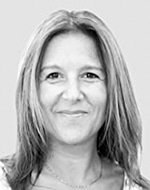 Nicole Yershon is a maverick, inspiration and the original rough diamond. She is, at once a consultant, speaker, judge, mentor and connector. She works on the frontline of innovation – bringing organisations kicking and screaming into the 21st century. In that sense she properly defines disruption. Nicole Yershon lives in London, UK In that sense she properly defines disruption. As the found of Lab for Hire, Nicole builds on her ten plus years experience running Ogilvy Labs – a dedicated innovation unit of Ogilvy & Mather Group where she worked with such global brands as AMEX, IBM, BP, Crimestoppers, Selfridges, Unilever, BA, and Wetherspoons. Nicole enjoys operating at the complex and vital intersection between business, creativity, technology, marketing, and the future.
Turning Disruption into Advantage in Business and Life – by Nicole Yershon
What a powerhouse of an individual and an incredible writer! The author is witty and clever on the personality side and an incredible powerhouse and innovation maverick on the entrepreneurial side! Her ability to find a clear path to profitability in situations that escape most, Nicole comes up with fresh and powerful strategic insights and actionable game plans. I especially like her concept of going from a right/wrong mindset (instilled by parents and teachers) to a try and learn mindset. I could go on and on, but better to get the book!
This is a roller-coaster ride of a book! Nicole has faced the worst of demons and always come out on top and smiling. She had a great mentor in her Dad, and her mother too was an inspiration. In the advertising world life can be very cut-throat, but Nicole has been able to stand up to the nay-sayers and lead from the top. The same can be said for her extraordinary track-record in start-ups, where she is an industry leader. Buy this book and you buy into life with no BS. This is some story. Way to go, Nicole!
Reading the book felt like I was walking in Nicoles' shoes, as a creative director and vp digital in an ad agency, what Nicole describes is spot on, and the solutions and examples she gives in the book, the way of thinking and moving forward is exactly what more ad people need these days. I wish every one who is in the ad agency today would read this book, because it will make our industry better, a lot better.