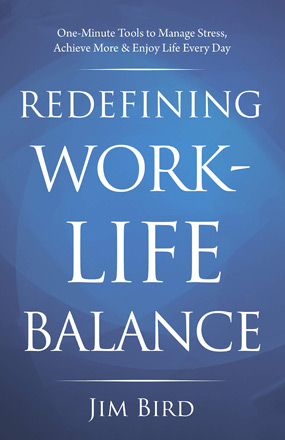 Redefining Work-Life Balance
Jim Bird
Yes – There Is Work-Life Balance … but it's probably not what you think. Yes – There Is Work-Life Balance … but it's probably not what you think. Too many academics and HR departments have defined work-life balance in superficial ways that make it unattainable, undesirable, or both
About the book
Yes – There Is Work-Life Balance … but it's probably not what you think.
TYes – There Is Work-Life Balance … but it's probably not what you think.
Too many academics and HR departments have defined work-life balance in superficial ways that make it unattainable, undesirable, or both. Common sense dictates that if something you desire is ill-defined or "impossible," your outcomes will be disappointing and potentially even harmful. But sadly, common sense hasn't been common practice.
Redefining Work-Life Balance is about creating life-altering, positive results. These pages convey a way to deliver powerful results using simple, one-minute tools proven to enhance life balance and enjoyment. The outcome is reduced stress, increased achievement, and more joy every day – for the rest of your life.
Discover and enjoy easy-to-learn concepts with practical applications to:
Understand what work-life balance really means
Avoid the "As soon as…" trap
Establish a 'Way of Living' Goal – A powerful tool for crafting how you live every day
Accomplish your work-life priorities faster… and with less stress
Find a more rewarding and happier balance in all your relationships
Master the emotion-decision link with your personal emotional management tool
The tools and tactics in Redefining Work-Life Balance were refined while building a light manufacturing business from a small startup to generating over $100,000,000 in sales with a great team of 250+ That success and the success of thousands of clients is made possible by adapting and applying these tools, and respecting that in addition to having a job, each one of us has a life.
About the Authors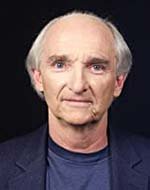 Jim Bird has consulted with hundreds of companies and coached tens of thousands of individuals to successfully create more achievement, joy, and positive balance in their personal and professional lives. A recognized pioneer in work-life balance he is the founder and CEO of WorkLifeBalance and a regular speaker and author who is frequently cited in major media including the front page of USA Today, the Wall Street Journal, CNN, the LA Times, Huffington Post and Forbes. Jim's passion for work-life balance began as a college research project focused on developing know how and tools to excel in building a career and enjoying life's journey. Growing a startup from three individuals to a team of 250 and generating over $100 million in sales he further refined and developed these tools in the real world. Jim is married with two daughters and lives in Atlanta, GA . He is an avid saltwater fisherman and loves spending his free time fishing the Florida flats.
Reviews
Great book! Quick read, easy to understand and implement exercises, very relatable examples. I highly recommend for anyone at any point in their career. I wish I had this information sooner in my life.
Rebecca C Stovall,
Great read!!!
***
In this crazy busy world we live in, it can be difficult to take the time to smell the roses. The author demonstrates in a clear and precise manner, proven tools that can be used to better manage Life/Work/Balance. Its an easy read and you find that you can use any or all of the tools, but it becomes clear as you continue that together they form a system that will enhance your life through more meaningful relationships, achieving more in the workplace, avoiding the life-dulling "As soon as" trap, and find more joy in every single day.
Deborah Padgett,
This book is a real life changer!
***
These tools are simple but very effective in all the quadrants of ones life: work, family, self, friends.
It's easy to get out of balance in life but remembering these tools is very helpful.
I use an e Calendar and alway WIN and then it's off my mind.
My favorite tool is the AM – PM tool. Love the PM.
It really helps me sell what ever I am selling and my relationships with friends and family.
When I am with someone that has interest in an event I always make them feel special and listen to them discuss their details. It really helps.
Jim is an excellent writer and speaker.
It was a pleasure and a true learning experience working with him several years ago.
James T. in Texas,
Tools for Life and Work