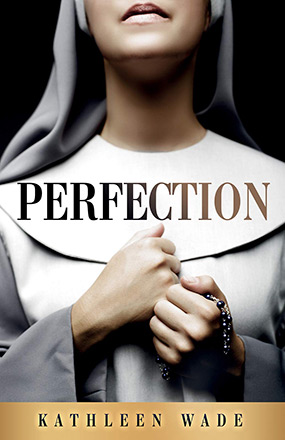 Maggie Walsh has entered the convent. Her brother thinks she's wasting her life. Her sister doubts she has what it takes. Her mother is heartbroken; her father is happy. Her boyfriend pledges to wait until she "gets it out of her system."
About the book
Maggie Walsh has entered the convent. Her brother thinks she's wasting her life. Her sister doubts she has what it takes. Her mother is heartbroken; her father is happy. Her boyfriend pledges to wait until she "gets it out of her system."
Abandoning her dreams to be an actress or a writer, Maggie embraces Church teaching that says the convent is the path to perfection. She sets out to prove–to herself and her family–that she can do it. She'll follow her higher calling, no matter what.
It is 1960. Church reform is a few years away, but when it comes, radical changes unfold swiftly. Maggie embraces that change. Her brother, Jack, who tries at every turn to get Maggie to come to her senses, involves Maggie in civil-rights and antiwar activities–forcing her into conflict with her superiors.
About the Authors
Kathleen Wade has enjoyed a thirty-year teaching career, receiving the Ohio Teacher Achievement Award in 1995. She taught English, drama, journalism and writing on the high-school and college levels. She served for ten years as Writer, Teacher, Facilitator and Executive Director of Women Writing for (a) Change, a writing community for women, girls and men in Cincinnati. Most recently she served as Director of leadership-development programs for women religious and their associates
Reviews
Read this earlier in 2020 for the book club I ran, and it was a gem that nearly the entire club started to read, finished reading (i.e. wasn't abandoned), and all enjoyed it in various degrees from liking it to loving it to appreciating the thoughtful aspects of the novel. You don't have to be a Christian to value the spiritual challenges approached in the book. It was well written and easily read, fostered discussion nicely. Thank you!
Katy Austin,
Thoughtful read, great for book clubs
***
Kathy Wade writes a beautiful story about Maggie Walsh, who immediately after high school (1960) leaves her family and high school sweetheart behind to enter the convent. Maggie immediately faces the harsh reality of life in the convent, particularly the vow of poverty and the expectations of her stern mother superior. Luckily for Maggie she enters the monastery on the cusp of Vatican II, eventually allowing Maggie just a little freedom to realize and begin to follow her passions.
There are many enjoyable facets to Kathy Wade's book, besides the interesting and colorful characters and vivid description of life in the convent. Kathy Wade nicely details the social and political setting of the 1960's and the impact of changing social mores and political events on Maggie and her colleagues. Also interesting are Kathy's detail of philosophical teachings within the convent, and the new conflict brought by new writers and philosophers against ancient church beliefs and dogma.
Kathy Wade delivers this in a very readable and enjoyable style. For all this, I highly recommend her book.
N Lenihan
Fascinating story on life in the convent during tumultuous 1960's
***
I loved this beautiful portrayal of young women entering the convent and into a deeper relationship with God. Following Maggie's (Sr. Clare's) journey was inspiring and gave me a new respect for women who choose this vocation in life and that it is ok to be called to a different vocation after prayerful discerning.
It was honest and heartfelt-I couldn't put the book down.
maureen brown,
I loved this beautiful portrayal of young women entering the convent …