ON PURPOSE LEADERSHIP
by Dominick Quartuccio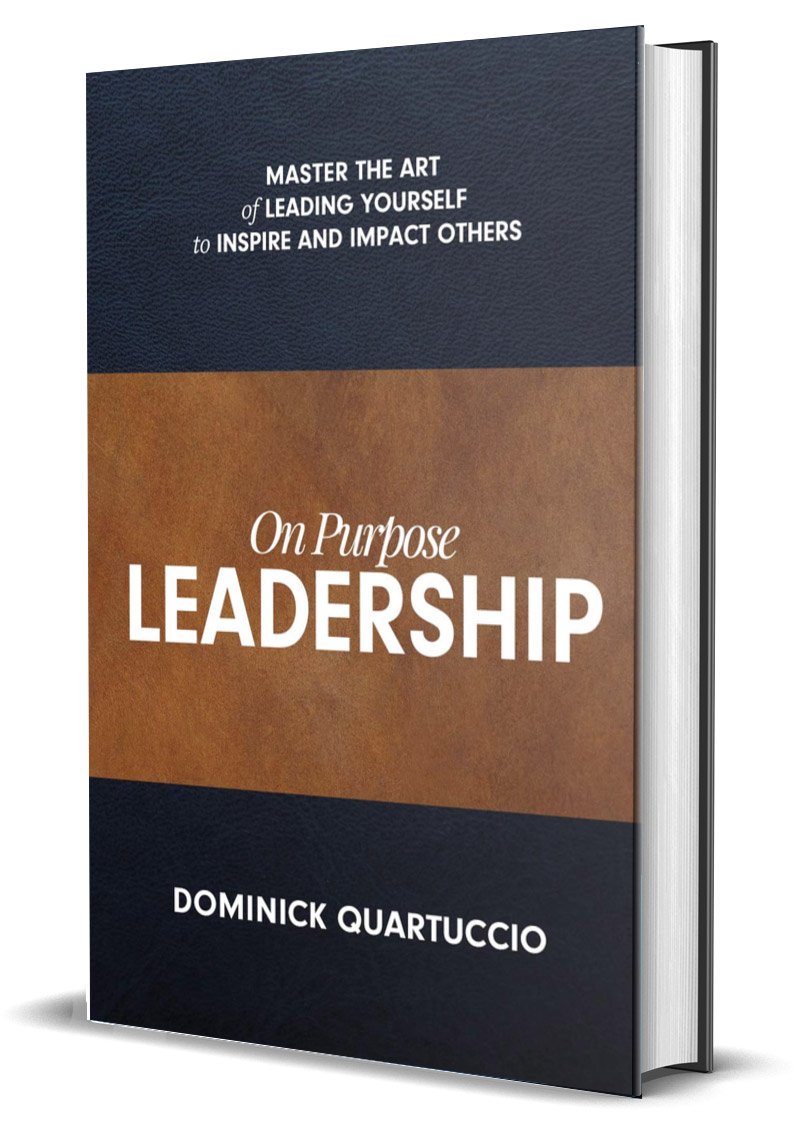 Paperback: 246
Publisher: Lifestyle Entrepreneurs Press
Language: English
ISBN-10: 1950367576
ISBN-13: 978-1950367573
Shipping Weight: 1.1 pounds
There is a difference between success and fulfillment. This book is for the leader who demands both.
You're professionally accomplished, you lead others to perform, and you drive results. Yet there's a part of you that is unsatisfied with achievement alone: You seek a deeper sense of purpose and fulfillment. More and more people are viewing their work as the enemy to living their purpose at precisely the same time they are craving meaning in the work they do.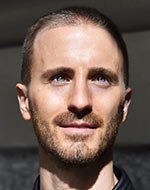 Dominick Quartuccio's passion is helping people become the best versions of themselves. As an international speaker, author, and executive coach for high-performing leaders in pressure-rich environments, he helps successful and incredibly busy professionals connect to their purpose, communicate bold visions, and lead meaningful change. Dominick co-hosts The Great Man Within podcast and runs The Great Man Mastermind, a community of high-caliber and high-character men living their greatest purpose. Dominick Quartuccio lives in New York, NY
TEDx – Dominick Quartuccio
Dominick is like an angel. After building a successful investment management practice, completing 5 Ironmans, then adding two young kids to the mix later in life, I lost my footing. Dominick came into my life during a time of desperate need to care for my health and my mind after burnout landed me in the back of an ambulance with a panic attack. In this book, he shares with you many of the life changing tools and methods of self discovery he taught me to reconnect with purpose and take back life on my terms. The same potential awaits you with this book.
This book will elevate your leadership no matter where you are in your life journey. I recently left my comfort zone in a corporate environment after 31 years. I am absolutely energized and excited about living into my second chapter. I've leveraged many of the tools and lessons you'll read about in this book to launch my new venture from a place of deep purpose. Because of that, I feel a sense of meaning and excitement every day. Read thoughtfully, and take action accordingly!
It is rare to find someone that will challenge you to be your best self! However, this is exactly what Dominick does. His vision of the field, what is needed for fulfillment, and ability to take your performance to the next level is extraordinary. If you are wondering what is next for you, how to use the gifts that are in you, and how you can make a greater impact on the world then this book may be your answer!