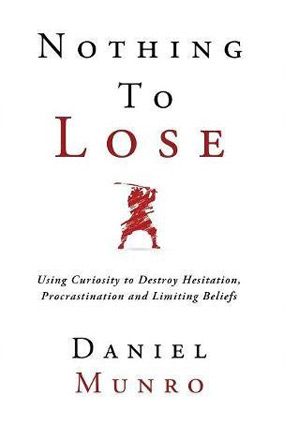 Nothing to Lose
Daniel Munro
"You become completely free to be whatever the hell you truly are, underneath the performance you show the world, when you're willing to lose anything to maintain your integrity"
About the book
"You become completely free to be whatever the hell you truly are, underneath the performance you show the world, when you're willing to lose anything to maintain your integrity"
The true crisis of our age is the global destruction of our confidence.
We've become a generation trained to seek approval from each other. Everything we do is about trying to win favor, avoid rejection, and impress our peers. Many of us have been detached completely from self-awareness. We simply have no idea why we behave the way we do.
Dan Munro has been studying the psychology of confidence for over 10 years, ever since he discovered that it was missing from his life. What he found was a common theme that separated the highly confident from the comfortably miserable.
That theme was a belief that you have something to lose.
Nothing to Lose is the first in a trilogy. Dan Munro has discovered a methodology for living that generates deep, genuine self-confidence over time, without requiring approval from anyone else. Nothing to Lose explores the first pillar of confidence: Curiosity.
Open your mind to the possibility that your strategies to make other people like you, to win and to get, may be harming your quality of life. There is another way of living, one where you feel like you are already complete and having nothing to lose.
It's time to realize that the people who raised and conditioned you as a child did not know what was best for you. Only you know what is best for you. Let Nothing to Lose guide you back to your core values, a high quality of life, and complete freedom of choice.
About the Authors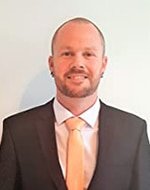 Dan Munro is a Confidence Coach based out of Auckland, New Zealand. He is the founder of the Brojo.org self-development community, who meet all around the world every week to support each other with increasing confidence and social connections.
Dan began his journey as a people-pleasing Mr. Nice Guy. His crippling fear of confrontation has since given way to a grounded confidence, and he now inspires and leads others towards similar breakthroughs.
Reviews
Insightful, vulnerable exploration of personal values. using life lessons to share ideas and ideals. direct and unflinchingly honest
Wes Thomas,
Thought provoking and personal insights
***
Forget what they taught you in church, school and the text books about living your life to your utmost potential.
This book should be read by all who want to start living with honesty, transparency, curiosity and without compromise – this is it.
M S Tan,
You must read this book
***
Dan has the ability to transform the complex issues of psychology into simple truths. He has allowed me to transform my anxiety filled life into a stress free life.
KENNY WASCHKE,
Dan has the ability to transform the complex issues of