New Hope for Sciatica
by Duncan McCollum D.C.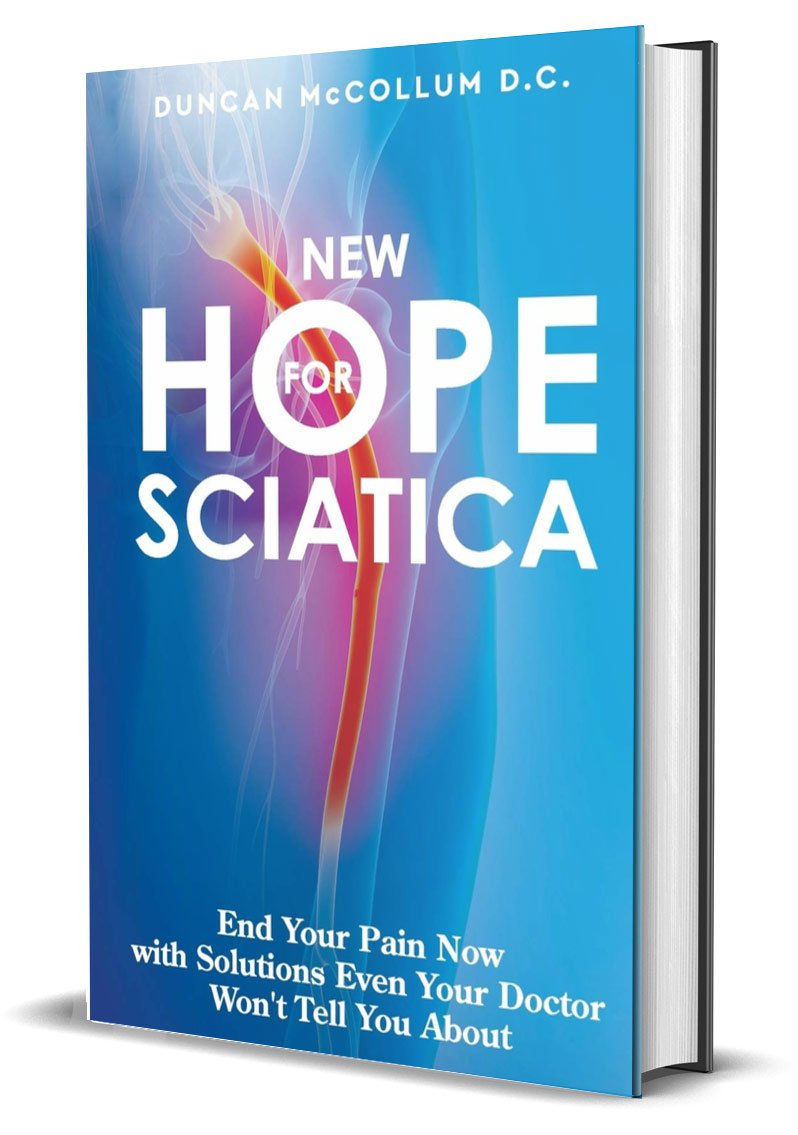 Publisher : Lifestyle Entrepreneurs Press (May 4, 2021)
Language : English
Paperback : 186 pages
ISBN-10 : 1950367975
ISBN-13 : 978-1950367979
Item Weight : 6.7 ounces
Dimensions : 5 x 0.4 x 8 inches
There is a way to fix your sciatica!
Are you living with sciatica? Have you tried everything from physical therapy to surgery? Have your nerves been burned or have you been injected with everything from prednisone to Demerol? Have you taken every kind of painkiller or even suffered addictions to street drugs and alcohol only for nothing to work to ease your pain? Dr. McCollum suffered from chronic sciatic pain for eight years before two friends carried him into a chiropractor's office. Now he's been a practicing chiropractor for thirty years, and he can help you too. You can live pain-free and enjoy your life!
In New Hope for Sciatica, bestselling author, radio personality, and award-winning chiropractor Dr. Duncan McCollum will show you little-known methods that will help you get out of pain and get your life back. You will discover:
What most doctors overlook when evaluating your unique sciatica condition
New techniques hard to find in the United States
How to treat your sciatica long-term instead of just covering up the symptoms
How to reduce the inflammation in your body – the biggest roadblock to getting out of pain
How to fix the damage caused by medications or other failed attempts at recovery
How to finally get rid of the pain without needing surgery or more drugs
New Hope for Sciatica will show you that it is possible to work, play, sit, and relax without pain and enjoy your life again!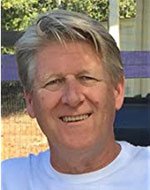 Dr. Duncan McCollum graduated from Palmer College of Chiropractic-West in 1989. He opened his practice that same year and loves serving the Santa Cruz community and now, through the internet, the world. With a strong interest in regenerative health, he continually strives to improve his knowledge on current natural health trends. Dr. McCollum is a sought-after speaker, radio talk show host, best-selling author, and, for several years, a regenerative and cellular healing teacher.
Dr. McCollum understands that the way to a healthy body is through understanding, and he lives by and loves the old adage "Give a man a fish and you feed him for a day. Teach a man to fish and you feed him for a lifetime." Dr. Duncan lives in Santa Cruz, CA.
Three Major Causes of Thyroid Problems
I have read New Hope for Sciatica. Dr. McCullum's multi-therapeutic approach to sciatica healing offers leading edge methods for taking our health into our own hands to get the results we need and seek. The advice he offers is application to many ailments, not just to sciatica suffers. What is surprising about this book is that it is entertaining and readable even as complex health processes and workable solutions are discussed.
Iabsolutely love this book! In it, he not only addresses healing our pain, but every aspect of our health. It goes over hope or bodies get messed up, and explains the easy to understand solutions which don't cost an arm and a leg. I recommed this book for everyone who has a body!
I enjoyed reading Dr Duncan McCollum's book about sciatica and chronic back pain. It addresses a problem that affects so many people and provides a novel and holistic approach to improving back pain as well as improving your overall health with new strategies in diet, nutrition, spine manipulation and the use of TRT ultrasound that assists in the healing process and eliminating back pain.