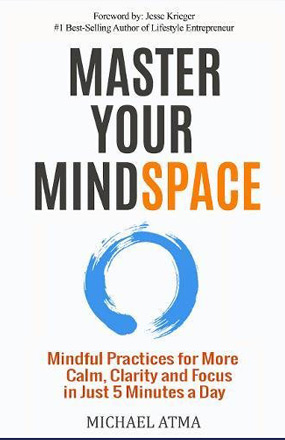 Master Your Mindspace
Michael Atma
This book is the result of having the courage to dare to be different and live a non-traditional life. In my twenties I was at the peak of success as a corporate executive who traveled the world and got paid like a king only to have it all come crashing down when the company folded
About the book
This book is the result of having the courage to dare to be different and live a non-traditional life. In my twenties I was at the peak of success as a corporate executive who traveled the world and got paid like a king only to have it all come crashing down when the company folded. What happened next took me on a 10 year world-wide adventure of self-discovery where I met remarkable teachers who helped me to free my mind and unleash my spirit.
If you apply just one of the ideas or techniques in this book and put it into practice, it will change your life, I promise. This book contains the essence of everything I've learned over the last 17 years of harnessing the power of the mind to live an extraordinary quality of life, get paid to do what I love and explore the things I am passionate about. Now I would like to share a blueprint for how you can do all of these things and so much more in just five minutes a day.
About the Authors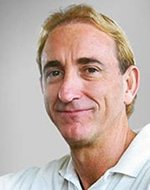 I'm a life enthusiast. I'm on a mission to share the most powerful personal development tools and ideas that can open the minds and hearts of anyone that uses or experiences them to deeper love and wisdom. I do this through writing, speaking, and facilitating workshops around the globe, while sharing insights from my personal quest for living greatness in every area of my life. The work I share comes from over 17 years of inner and outer exploration of diving deeper into what helps us to open to our unique gifts, talents and abilities. Along the way I figured out what it takes to turn my mess into my message and show up each day in my life living fully, freely and joyfully. I'm deeply committed to empowering ONE MILLION people to living their greatness and creating a ripple effect that uplifts our world for generations to come. I walk my talk and live by example so that my message that you are enough will resonate deeply within your heart and soul.
Reviews
I absolutely love this book. My favorite parts are the 5 minute mind training exercises throughout the book. This is an easy read. It's not too heady and clinical that the lay person can't understand what Michael is teaching here. I'm excite to experience the impact of doing the work presented in Master Your Mindspace.
Denise Darlene,
Easy to follow mind exercises for a mind overhaul.
***
This book by Michael Atma is quite amazing. Not only is it easy reading, it is also helping me in so many ways. I was expecting the usual run of the mill self-help book, but this is something special. The simple to follow steps for various situations have given me a zest for life again and the stories of the author's life were very inspiring. A book for those who need to turn their lives around with the help of meditation. My only complaint is that I didn't want the book to end. Looking forward to more of his work.
Lyn Nurick,
A Book for all Reasons
***
Excellent self-development book. There's nothing really new here, but it's put together in a highly accessible and engaging way. Very well-written, in other words. Leans more towards people who meditate but, if you don't, I still think it would give one interesting ideas to try in the pursuit of one's goals. Well done, Mr. Atma. I enjoyed it very much.
Stephen,
How To Get What You Want & Still Be A Good Person