Love the Job, Lose the Stress
by Lesley Moffat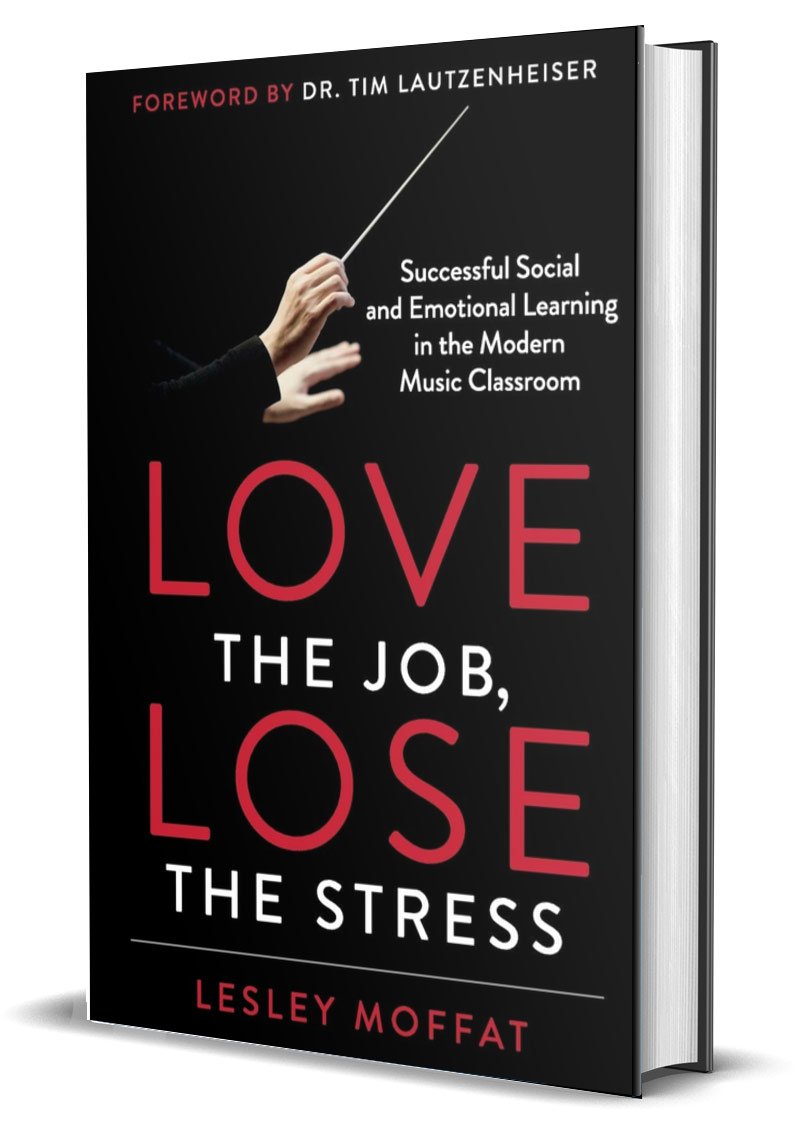 Publisher : Lifestyle Entrepreneurs Press (March 2, 2021)
Language : English
Paperback : 200 pages
ISBN-10 : 1953153100
ISBN-13 : 978-1953153104
Item Weight : 8.3 ounces
Dimensions : 5.51 x 0.42 x 8.5 inches
From the best-selling author of I Love My Job But It's Killing Me a lesson plan for the successful music educator in today's new world.
It's always been challenging to keep students focused in a world where distractions and other factors interfere with their ability to learn, and that's even more true as we find ourselves in unprecedented and ever-changing educational situations now. It's becoming more difficult to get students to connect and engage with our riveting lessons as the list of things that distract them is ever-growing, from social media and family issues to fear of the unknown and heightened anxieties, just to name a few.
As music teachers, we teach students how to develop all kinds of skills, from mental to physical, in order for them to be well-rounded musicians. We show them how to properly form an embouchure, the correct fingerings to use, how to read music, what proper posture looks like, how to be artistic and expressive, and so much more.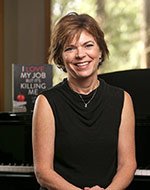 Now in her fourth decade as a high school band director, Lesley Moffat has worked with thousands of people, helping them not only achieve musical goals (including repeated performances at Carnegie Hall, Disney Theme Parks, Royal Caribbean cruise ships, and competitions and festivals all over the US and Canada), but also teaching them how to develop the long-term life skills they need to be successful in the world.
Following multiple serious illnesses and surgeries, Lesley had to completely transform her life at the age of fifty-one to prevent her health from continuing to decline. Using her body as a laboratory while desperately searching for cures from doctor after doctor, she became fed up with traditional band-aid approaches to treating symptoms, finding she just ended up sick again and again.
Lesley Moffat – Love the Job, Lose the Stress
No reviews at this moment.