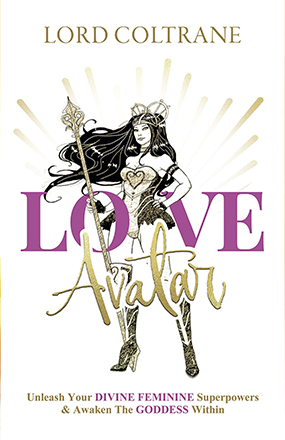 Love Avatar
Lord Coltrane
An electromagnetic force is awakening in the feminine collective. This powerful energy is the divine feminine essence that lies deep within the core of those who are destined to experience and spread epic Love…
About the book
An electromagnetic force is awakening in the feminine collective. This powerful energy is the divine feminine essence that lies deep within the core of those who are destined to experience and spread epic Love – to become Love in the flesh. In truth, this miraculous life force energy already exists within you.
Are you ready to rock the karmic runway like the Goddess you are, to awaken to your fullest potential, to inspire and experience exquisite beauty, sacred love, and soul purpose? Are you ready to become a Love Avatar?
In Love Avatar, Lord Coltrane, a certified Ayurvedic Educator and Vedic Counselor, Spiritual Guide, Feminine Movement and Embodiment Coach, Meditation Teacher, Love Expert, Storyteller, Photographer, and Creatrix of the Haute Goddess Finishing School will help you:
Discover the steps to unleashing your Divine Feminine Superpowers
Understand your Goddess Archetypes
Integrate the 7 Cosmic Laws for the spontaneous fulfillment of your desires
Alchemize the shadow within you and transform it into radiant golden light
Reclaim and unshame your hidden and forbidden parts to experience wholeness
Active your soul relationships and soul purpose
About the Author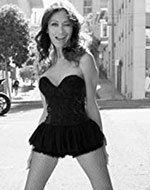 Lord Coltrane believes that every woman deserves to feel, taste, smell, see, and hear the naked truth of her multidimensional being. This encompasses the electricity of her radiance, the pull of her magnetic core, the tender, fierce, sacred, compassionate, sensual, wild, yearning, and loving facets of her heart. She believes that at the center of the soul is exquisite beauty, sacred power, raw and primal love – that when unleashed, a woman becomes whole.
When Coltrane is not working, she can be found in soup kitchens serving the homeless, traveling the globe for cultural experiences, curled up reading trashy novels (and non-trashy reads!), dancing in the moonlight, accessing her inner mermaid while swimming in the ocean, loving mother nature, spending quiet time with her family, meditating, and never missing an opportunity to learn something new.
Reviews
This is a great guide into deeper levels of awareness about my divine feminine. This is a read, re-read, and keep for reference. Different and deep! I loved it.
Pirch,
SHE DID IT AGAIN!
***
The exploration of what it means to be empowered and the journey toward wholeness was like a visit to Narnia & Wonderland. I very much enjoyed it!
EM,
I never knew….!
***
I got lost in the magic of me, and feel tapped into my own powers now!
Amazon Customer,
Magical!