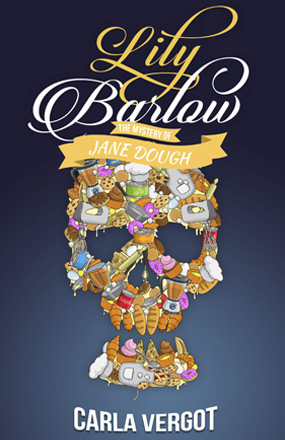 Lily Barlow – Mystery of Jane Dough
Carla Vergot
Quirky Lily Barlow idolizes the fictional bounty hunter Stephanie Plum from the Janet Evanovich series and longs for that kind of freewheeling lifestyle―a life where she makes her own rules
About the book
Quirky Lily Barlow idolizes the fictional bounty hunter Stephanie Plum from the Janet Evanovich series and longs for that kind of freewheeling lifestyle―a life where she makes her own rules. The problem is, there are no criminals or noteworthy crimes to speak of in her small and stifling hometown of Marshall, VA.
As a fallback, the plucky college student plans to escape Yawnsville, where she was born and raised, by pursuing a degree at the University of Virginia. To her, the fact that she has switched majors multiple times and remains currently undecided is not at all important. However, to her consternation, those college plans are put on hold when she is called home to help resuscitate her family's business, Poppy's Bakery, after her father suffers a heart attack.
First things first. She doesn't want anybody jumping to the conclusion that she's coming home for good; she didn't get the baking gene, and she reliably burns anything she puts in an oven. Still, you can see how people would assume she would take over for her dad. To squash that rumor before it becomes historic record, she rents a little efficiency garage on the edge of town.
About the Authors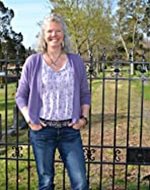 Carla Vergot has been writing this book (albeit, in her head) since her undergraduate days at North Carolina State University. From there, without writing a word of the story, she worked in fundraising, obtained a master's at George Mason University, taught special education for several years, and finally, after all this time…wrote a book. For fun, she and her husband drive Jeeps off road, camp, and grow organic vegetables. They have two dogs, Booker and Marble, who keep things interesting. Carla suffers from TMA (Toasted Marshmallow Addiction), and she heads up a spider relocation program, meaning she habitually moves spiders and other bugs out of harm's way. Carla lives in Haymarket, Virginia.
Reviews
As a reader of all types and styles of books I am always on the hunt for something that will invigorate me. Carla Vergot has delivered. As the introduction to a series I have a been teased and am expectant that more hours of reading for pleasure is ahead. The character development is smart and lays a foundation for so many opportunities. I like the unexpected and I was in the moment as I turned the pages. So if you are looking for a different approach, well written and fast moving plot I highly recommend this book. Oh! Lily – where will you take me next?
Ormand C.,
You Have a Treat Coming
***
Lily Barlow: The Mystery of Jane Dough is an entertaining romp through a small southern town with delightful characters and some amusing chickens thrown in. The heroine is resisting a relationship with longtime friend, Jack, while working with him to solve a mystery concerning another friend. The story is filled with humor, wit, and funny quips. However, one warning, do not try to read this book if you are hungry. Lots of yummy eating scenes that want to send you to the frig to see what's there. Celia Martin
Amazon Customer,
An entertaining romp!
***
Make this your next read! This book made me laugh out loud in a way that I haven't experienced with literature in a long time. Carla Vergot's sense of humor is right in line with mine and I love it. The main character, Lily Barlow, is smart, funny and has a keen sense of self preservation around chickens that is envious. Her best friend is in love with her, and wants their friendship to evolve into a more romantic relationship. Lily's reservations are reasonable, as she doesn't want to ruin a great friendship with the complications that come with a romance. Her ways of skirting the issue are exactly the way I would probably act, making her a very relatable character for me. Lily's macabre new hobby drives the plot of Jane Dough, and makes for an interesting twist at the end. I cannot wait for the next one, as I need to find out how she manages her relationships, education, family and her future. Does she ever hold a chicken!!?!???
Jackie M,
You need to read this!