If I'm So Spiritual, Why Am I Still So Anxious?
by Joy Stone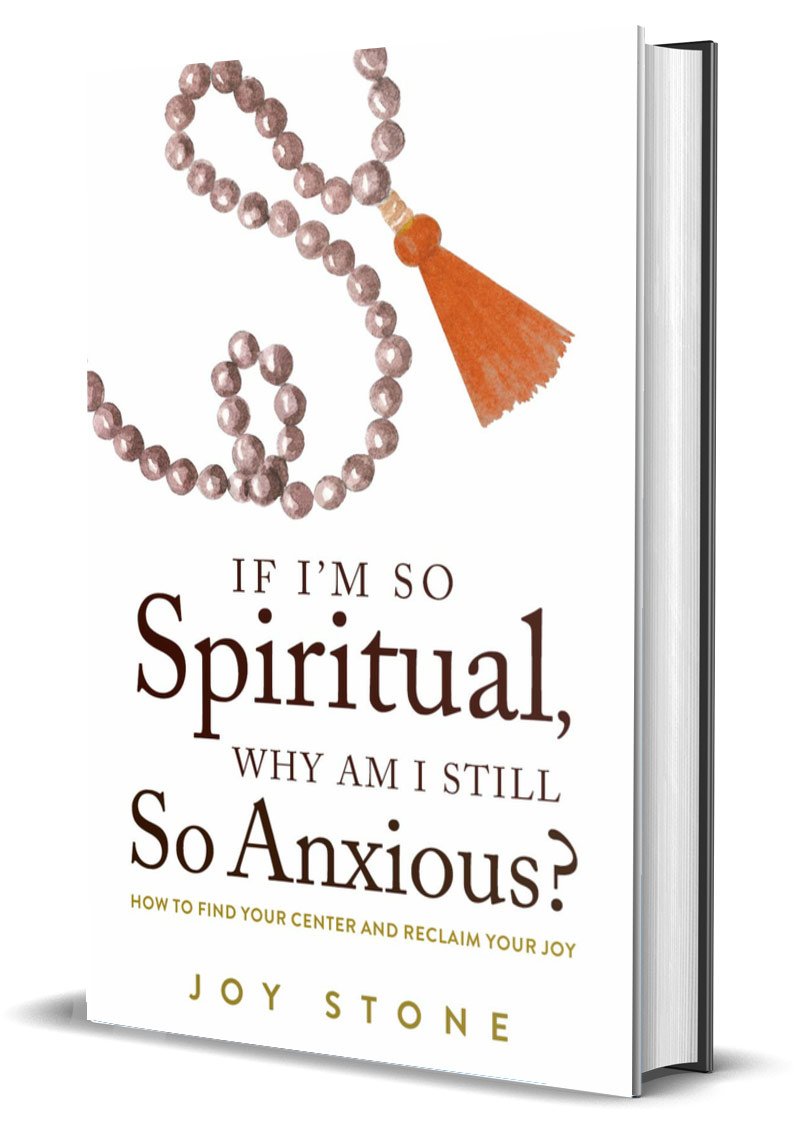 Publisher : Lifestyle Entrepreneurs Press (March 2, 2021)
Language : English
Paperback : 154 pages
ISBN-10 : 1953153224
ISBN-13 : 978-1953153227
Item Weight : 5.6 ounces
Dimensions : 5 x 0.33 x 8 inches
Have you tried everything ― yoga, meditations, retreats, diets, exercises, breating ― but anxiety is still secretly making your life difficult?
Your friends, colleagues, and family members think you're doing great, but on the inside, you know you struggle. You are successful in many area of your life, but still suffer from anxiety's many manifestations such as fear, worry, self-doubt, overwhelm, negative thinking, and indecision. You are not alone. For many spiritual seekers, this struggle with anxiety can feel like failure. But it's not.
Drawing on her professional experience as a spiritual teacher, and a life coach, as well as her education in yoga psychology, and positive psychology, Joy Stone effortlessly weaves storytelling with her real-life experience and knowledge from The Yoga Sutra as she takes you through an empowering spiritual process that can transform your life and the way you show up in it.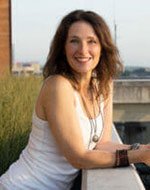 Joy Stone is a professional speaker, a mindset and spiritual life coach, a best-selling author, and a positive psychology and yoga therapy practitioner who is educated in yoga psychology. Known for her ability to deliver profound spiritual teachings in a practical and modern way, Joy works closely with spiritual seekers who want more than symptom relief for their anxiety, they want confidence that endures. Joy's Soul School Coaching Program blends eastern and western psychology and philosophy, and has helped countless spiritual seekers move from information overload to lasting inner transformation.
With more than two decades of personal anxiety experience, Joy shares her professional experience with the world through workshops, retreats, books, and speaking engagements.
Joy received her positive psychology education at the Whole-Being Institute under Harvard Professor Tal Ben-Shahar, and her yoga teaching certification under the Anusara style – a therapeutic application of yoga philosophy and practice.
Joy lives in Nashville, Tennessee, with her husband, Eric, and son, Jack.
Joy Stone on The Stuart Watkins Podcast
I consider myself to be somewhat aware and healed yet I still carry anxiety around with me. Joy's book reminds me that I am not alone, not damaged and the key to my growth is really in my own hands. This book will go into my arsenal and become part of my toolkit. Something i can pull out after I've trailed off into the world only to be roused back after a bout of fight or flight. I've been there recently as the world changed so fast and this book has been a salve for me as my anxiety has been in overdrive.
The inspiration from the yoga sutra, 12 steps, education and personal experiences feeds my continued belief that paths are many and truth is one. Joy really delves into the subjects and with her own personal experiences revels to me that this isn't just another "self help book". This authentic, spiritually layered book reveals knowledge filtered from personal enlightenment, joy and suffering. We all struggle and we can all heal.
To read Joy Stone's stories, and then to see how she transformed her life to bring goodness to herself, and now to share her teachings with the world is an inspiration and a blessing! If I'm So Spiritual, Why Am I Still so Anxious?, Joy's just released Ebook will bring you compassion and connection, and tools to move you forward and away from fear and anxiety. We need this now more than ever. Joy writes passionately and gives you principals, guidance, and step by step practices to help you gain clarity, and you can feel her support while you go through the steps (along with her new course too!). A wise woman, Joy shares her heart and soul felt words and lessons, with excitement and passion, to help guide you to a place of self-love and understanding too. Blessings to Joy for sharing all of her gifts with us, as a coach, a writer, a healer, a yogi, and an amazing woman.