HAWAIIAN REBIRTH: QUESTIONS, STORIES
AND STRATEGIES TO GUIDE YOU TO YOUR
LIFE'S PURPOSE
by ves Nager foreword by Chris Atwood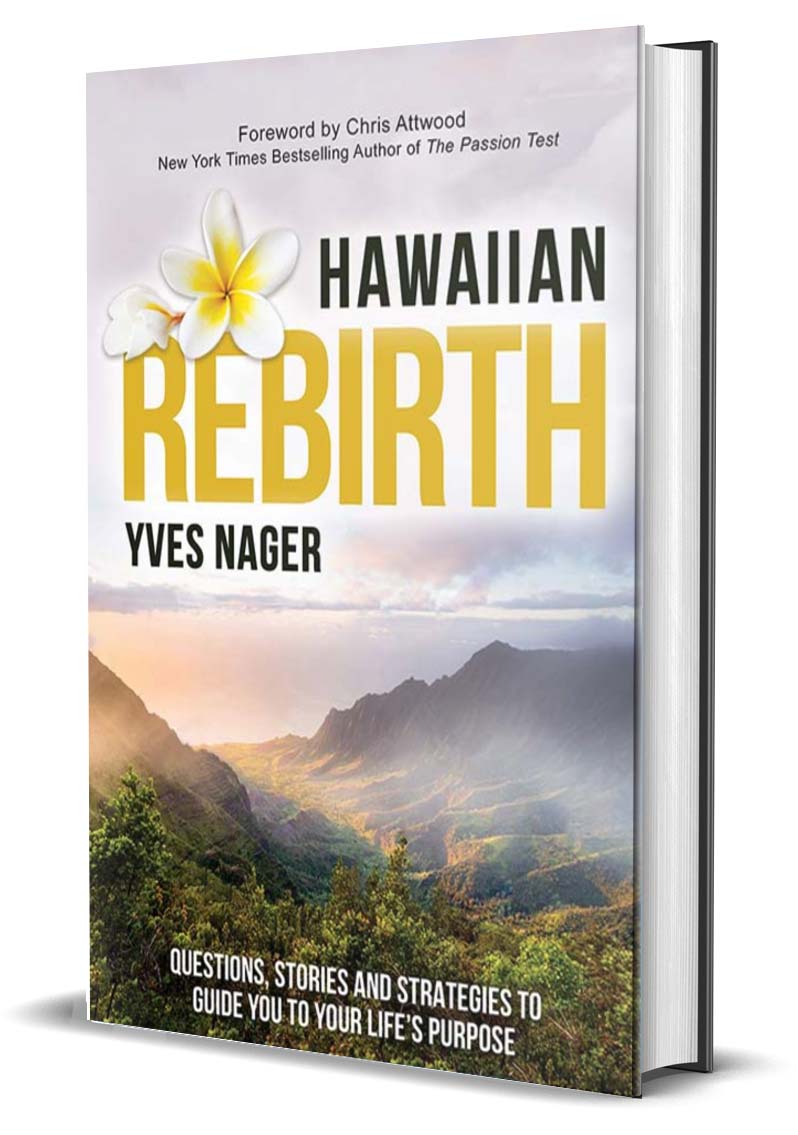 ISBN: 9781946697936
Publisher: Lifestyle Entrepreneurs Press
Format: Paperback
Publication Date: 10/02/2018
Page Count: 328
Category: Inspiration & Personal Growth
Category: Healing – Prayer & Spiritual
Language: English
Hawaiian Rebirth leads readers on a marvelous journey of spiritual and professional self-discovery. The book begins with Yves' miraculous story of healing and rebirth in Hawaii at the beginning of his own journey of transformation. This book–a complete road map that guides you to discovering your gifts, finding your life's purpose and fulfilling your destiny–is interwoven within fascinating stories from the author's worldwide adventures.
While each of us has the same goal of finding our life's purpose and ultimately fulfilling our destiny, we're all headed to different places. Hawaiian Rebirth helps you commit to moving in the direction of your desires, despite challenges and obstacles. When you don't give up on your hopes and dreams, miracles happen and new paths are revealed to you The questions, stories, and strategies outlined in this book will help you to find your purpose and realize any goal you dream of achieving.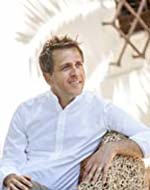 Yves Nager
is the author of Hawaiian Rebirth: Questions, Stories and Strategies to Guide You to Your Life's Purpose and a co-author of the Amazon bestseller, Inspired by the Passion Test. He also contributed a chapter to the book Ilahinoor – Awakening the Divine Human by Kiara Windrider. Yves is a gifted healing facilitator for both people and animals, a certified life coach and, a Yoga Nidra teacher. Yves is passionate about supporting people in transcending their limitations, creating new possibilities, and transforming their challenges into freedom.
Chris Attwood, co-author of the New York Times bestseller The Passion Test – The Effortless Path to Discovering Your Life Purpose and Your Hidden Riches – Unleashing the Power of Rituals to Create a Life of Meaning and Purpose
Hawaiian Rebirth Launch – by Yves Nager
Yves Nager is a wisdom teacher, navigator, and guide for meaning and purpose. Here he provides tools, stories, and maps for the most important journey of your life…home to the truth of who you really are and why you are here. This exquisite book, Hawaiian Rebirth, will inspire and awaken your heart and soul while showing you how to fulfill your heart's desires.
In this book, Yves Nager has expanded the principles of the Passion Test to help you clarify your passions and deepen your understanding of the reason you were born. Hawaiian Rebirth will take you on a journey that will serve as a map to use as you fulfill your unique contribution to the unfoldment of yourself to itself.
Yves Nager, a truly passionate adventurer of life and a humble mystic, shows brilliantly in his new book, Hawaiian Rebirth, how following your heart and continuously choosing in favor of your passions lead you to a life filled with wonder, a sense of destiny, and unlimited possibilities of living your greatness.