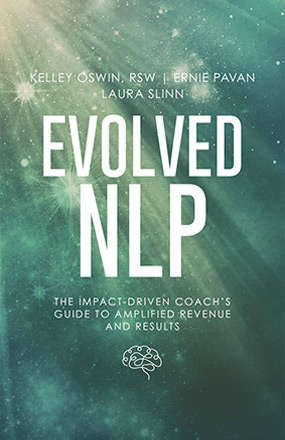 Are you a life coach and social entrepreneur who feels that NLP can be beneficial to your business? Do you feel called to show up and contribute at a higher level as a coach?
About the book
Are you a life coach and social entrepreneur who feels that NLP can be beneficial to your business?
Do you feel called to show up and contribute at a higher level as a coach? Are you ready to start radically receiving and have your financial returns reflect the passion you bring to your business? There's an abundant flow of wealth and power available in the Universe. It hasn't always been used for "good," and perhaps it hasn't always flowed to you, but there's a shift happening, and it's time to redirect that flow of prosperity to its rightful place – your business!
After years of individual journeys experiencing the impact of neuro-linguistic programing, Kelley Oswin, Ernie Pavan, and Laura Slinn now lead Avalon Empowerment, an NLP community that teaches entrepreneurs the principles of Evolved NLP and transformational coach training.
In Evolved NLP: The Impact-Driven Coach's Guide to Amplified Revenue and Results, you'll learn how to:
Use the AVALON process to get radical results for yourself and the people you work with
Work to understand neuroscience and what's really going on in your client's brain
Work with the subconscious mind to raise frequency and vibration, and alchemize problems and limiting beliefs
Induce or deepen the experience of awakening and raise global consciousness
Get extraordinary results with clients and build an incredible reputation
The tools of NLP are powerful. Your business and clients deserve for you to show up by learning how to take NLP to the next level – to an evolved level.
About the Author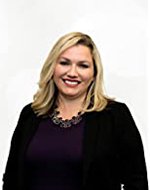 Laura discovered the magic and power of working with the unconscious mind first hand while dealing with physical illness and emotional pain leading to infertility. After much struggling to have a child and grim diagnosis for her reproductive health, Laura chose to pursue a range of holistic approaches to infertility which included the aforementioned modalities.
Within months, Laura experienced profound and rapid healing physically, emotionally and spiritually. She not only conceived and gave birth to a healthy child, but has she has been healthy ever since. Her own remarkable experience was a catalyst for her spiritual awakening and is just one of the many reasons she was compelled to leave a successful career as an award winning Creative Director and devote herself to helping others achieve extraordinary results in their own lives.
Reviews
This review is super simple: Thank you. Thank you for taking the time to bring the light and share with the world what NLP actually is. This is a MUST read to 'Evolve and Enlighten' your understanding of NLP.
Danielle F.,
Enlighten your Understanding
***
If you've got questions about NLP and don't know where to begin, Evolved NLP is a must-read!
This book is not just about NLP. It's a book about advanced awareness, transformation, inspiration, healing and clearing the path to getting substantial and sustainable results in life and in business. The authors describe each element of the A.V.A.L.O.N. formula that's anchored in their trainings and the work they do with clients, and they illustrate results through stories of client and trainee success. You get to know each of the authors throughout the book as they share their personal stories of transformation, healing and taking giant leaps of faith, and how they came to walk the path of Evolved NLP…
Fazeena,
Evolved NLP is a must-read!
***
I've always been the one to look for the next best book to help me move forward and THIS IS IT, I found it! The A.V.A.L.O.N. process will not only help shift your personal thoughts, it will guide you towards stepping into the impact you want to create in the world!
Courtney,
So much more than a book!!