Effortless Enchantment
by Karen Lorre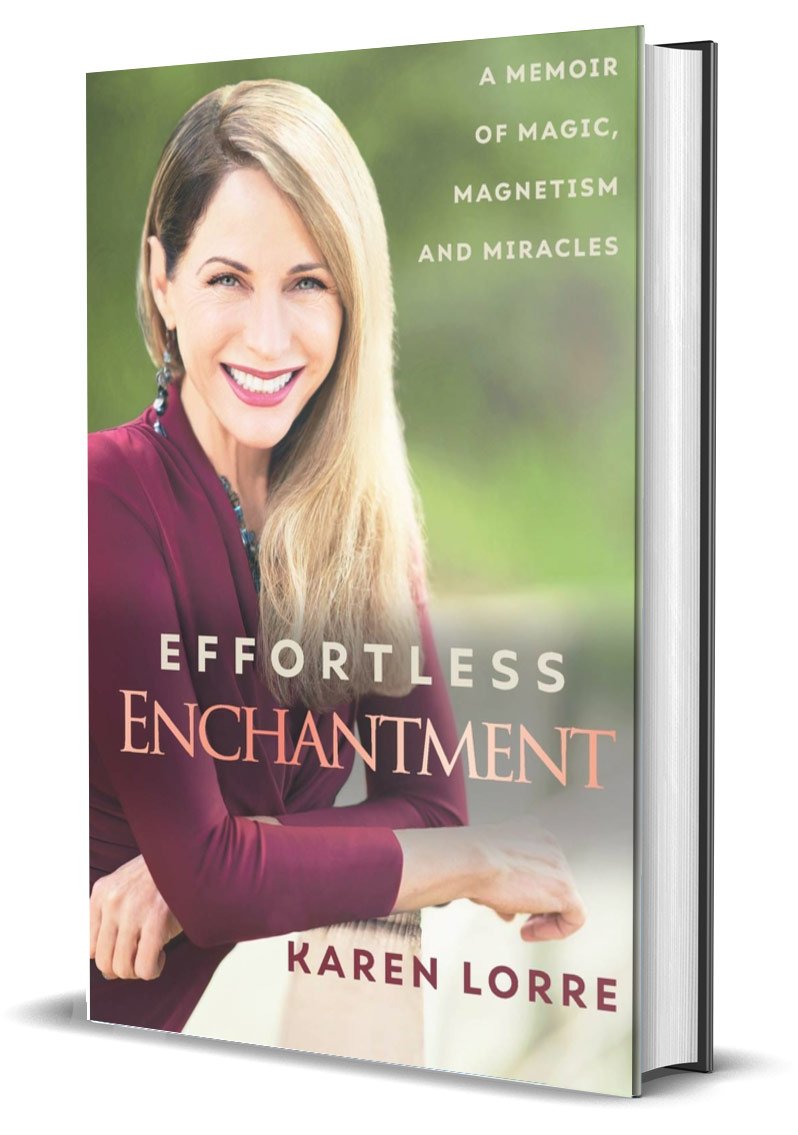 Publisher : Lifestyle Entrepreneurs Press (April 6, 2021)
Language : English
ISBN-10 : 1950367711
ISBN-13 : 978-1950367719
Item Weight : 14.7 ounces
Have you ever noticed that there are those people who shine so much that no one can help but think they are special?
What is that magical energy that somehow lights them up from the inside? How do they harness that magic and use it to create the lives of their dreams – even when they don't realize they have it?
And what happens when they lose their magic? Can they ever get it back?
That's what happened to Karen Lorre.
The Playboy Playmate and One Life to Live star had unknowingly let the universe guide her most of her life – until a dear ex-boyfriend killed himself, her father died, and she became embroiled in a lawsuit against a pedophilic youth minister.
All this happened when Karen was newly married to the man of her dreams, an incredible, romantic, brilliant man.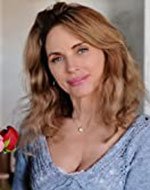 Karen Lorre, bestselling author of Chronic Pleasure: Use the Law of Attraction to Transform Fatigue and Pain into Vibrant Energy, studied psychobiology (how the mind affects the body) in college. She has had a lifelong interest in psychobiology, epigenetics, neuroscience, health, and spirituality.
Her life feels like a magical dream come true, and she wants your life to feel like that for you too! Karen lives in Los Angeles, CA
Karen Lorre's Chronic Pleasure Podcast Trailer
"Karen's memoir, Effortless Enchantment, weaves an irresistible spell as she takes the reader along on her journey of awakening. Like a wave crashing upon the shore, her unfolding builds into greater and greater knowing, joy, and pleasure until she and the reader are subsumed into the felt sense of the greater truth of who we are. This is Karen Lorre's love letter, the very one that birthed her back into the center of her being, and the one that will call you home."
Effortless Enchantment is a really wonderful read with a lot of honest and interesting life experiences shared throughout the book. It is also great how the author has now brought all these experiences together to help others with similar issues that she has faced herself.
I am amazed by how Karen sharing her story in this book opens up spaces in me that long for the same quest for peace and full expression. Truly inspiring ! Merci Karen, I love your book, I love you, I love the integrity you demonstrate, I love how inspiring you are!