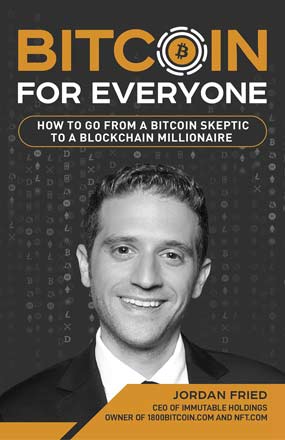 Bitcoin for Everyone
Jordan Fried
Learn How to Go From a Bitcoin Skeptic to a Blockchain Millionaire Written by Multi-Billion Dollar Crypto Founder and Serial Entrepreneur Jordan Fried, current CEO of Immutable Holdings! Jordan Fried, who has built some of the most valuable crypto companies in the world today and…
About the book
Learn How to Go From a Bitcoin Skeptic to a BlockchainMillionaire Written by Multi-Billion Dollar Crypto Founder and Serial Entrepreneur Jordan Fried, current CEO of Immutable Holdings!
Jordan Fried, who has built some of the most valuable crypto companies in the world today and helped thousands of people get exposure to blockchain assets, pulls back the curtain to help you build wealth quickly and securely.
In this book you will learn how to not only take advantage of the wealth-building opportunities afforded by Bitcoin and blockchain technology, but also implement a long-term financial strategy to secure your future for yourself and your family.
In these pages, written in plain English and dressed up with exciting entrepreneurial stories, you will discover…
• How to build Bitcoin into your investment portfolio in a way that is easy to understand
• Strategies from the world's most successful crypto founders and investors that you can model right away
• How a simple process of investing regularly over time can yield outsize returns
• The most common objections to investing in Bitcoin, and how you can profit while others worry
• …and so much more
No matter where you're starting, how your financial picture looks today, or what your educational background, Bitcoin For Everyone will faithfully guide you into the profitable world of blockchain technology.
About the Author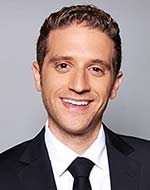 Jordan Fried is a blockchain evangelist and crypto-capitalist. Jordan is currently the Chairman and CEO of Immutable Holdings, a blockchain holding company that owns and operates NFT.com, 1800Bitcoin.com, CBDC.com, HBAR.com, and more.
Previously, Jordan was a founding team member of Hedera Hashgraph where he served as Senior Vice President of Business Development from inception in 2017 until the end of 2020. Jordan also co-founded and served as CEO of Buffered VPN, the fastest growing persona VPN service until it was acquired in the first quarter of 2017.
Jordan is an angel investor in companies like Buffer.com, Clearview.ai, Hive.org, and other early-stage startups. Jordan has been featured in Wired Magazine, Entrepreneur Magazine, Inc. Magazine, Time.com and Success.com.
Reviews
No Reviews at the moment.