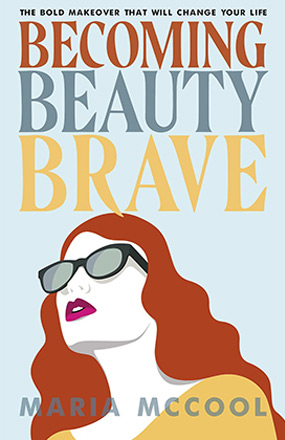 Becoming Beauty Brave
Maria McCool
Be brave about your beauty and jump-start the life you dreamed of. Are you bored and stuck with your style, but haven't found the courage to make the bold image change you want?
About the book
Be brave about your beauty and jump-start the life you dreamed of.
Are you bored and stuck with your style, but haven't found the courage to make the bold image change you want? Maybe you are experiencing a huge life transition and your look isn't working anymore. Are you ready to rock an image that lands you daily compliments and gives you newfound confidence?
For the past thirty years, stylist, salon owner, and product inventor Maria McCool has made it her multi-million dollar business to empower women worldwide.
In Becoming BeautyBrave, her life-changing makeover stories will inspire you to be brave about your beauty and experience how changing your style can miraculously improve all areas of your life.
In Becoming BeautyBrave, you will:
Understand how the power of beauty will transform your life
Learn how to be BeautyBrave from true beauty heroes
Minimize your fear and know the best steps to take in order to try something new with your style
Develop your personal brand and learn how to keep it relevant, as well as how to stay motivated to reinvent it over and over
Celebrate yourself and your new BeautyBravery
Get inspired today to boldly transform your image and change your life!
About the Authors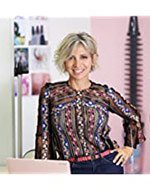 Maria McCool is the founder and CEO of international beauty brand, Calista. Calista is located in West Chester, PA and committed to making customers brave about their beauty. For over thirty years as a stylist, salon owner, product inventor, author, and brand ambassador on QVC, Maria has been empowering millions of women worldwide through her BeautyBrave movement.
Maria's interest in hair began at age ten, when she began cutting and styling her first client, Barbie®. Her lifelong passion gave her the guts to start her own salon at twenty-three, Calista, which employs seventy-five employees and services over a thousand clients a week. When asked why she still love what she does, she says, "The way you feel about yourself holds a lot of power. When you love the way you look, it's empowering." In 2007, Calista Haircare launched on QVC. What gives her company the edge is, not only do the clients plant the seed for products, they are the ones testing the prototype. Maria continues to be one of QVC's top haircare brands, hitting goals as high as eight million dollars in a day!
Reviews
Becoming BeautyBrave by Maria gave me motivation to reinvent my way of thinking. Not only did it help give me a confidence boost, but as a young stylist in the beauty world, I was able to relate to some (if not most) of the chapters in the book. After reading, I have a new vision of myself, my work, and my clientele and it feels like a breath of fresh air!
Allie,
I am Beauty Brave!
***
Absolutely Loved the book! .. opens your eyes to see the beauty within and the confidence you always had. Also helps us open our minds and embrace change.. Mostly loving you for you and seeing your beauty not your flaws .. It helps you transform your thoughts and realize we are all unique and helps you embrace your beauty and be Beauty Brave!
Thank you Maria for being such an inspiration to us all.
Cathy R,
Must read !! Loved this book !
***
This book is so much more than a "beauty book". It focuses on beauty, self esteem and empowerment. It gives so many pearls of wisdom without being "preachy". It's filled with endearing real life stories the author experienced, making this a truly enjoyable read. I found it very positive and uplifting without being fake or phony. It's not just filled with wisdom, it has detailed instructions on finding your personal style. I found out I'm sporty, creative and dramatic in my beauty style which really does reflect my personality and my life. Its a quick, one sitting read that leaves you thinking long after you're done the book. Love it!!
Jacques Anquetil,
Both inner and outer beauty are the focus of this wonderful book