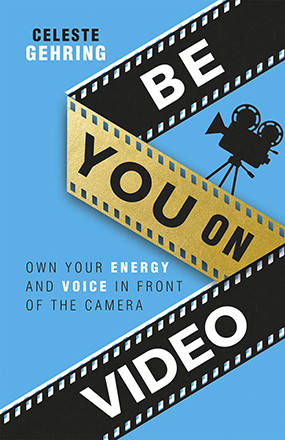 Be You On Video
Celeste Gehring
Grow your business using video! Are you looking for new ways to be authentically you on camera when the record button goes on? Maybe you want to start making videos because others are doing it with…
About the book
Grow your business using video!
Are you looking for new ways to be authentically you on camera when the record button goes on? Maybe you want to start making videos because others are doing it with great results, but you have no clue how to start or if you've even got what it takes. You're probably wondering how you can make yourself look and sound more like you, or how to get into the groove with a schedule. How should you practice? How should you talk? It can all feel complex and intimidating.
In Be You on Video, author and video coach Celeste Gehring shares what she's learned from years of working in the media industry to show you how video can be an easy and fun way to grow your business and create revenue. With her help, you'll see that you do have what it takes.
In Be You on Video, Celeste will teach you how to:
Get comfortable on camera
Seamlessly add video to your business
Create a personal video framework
Add creativity and figure out the right time to do so
Make great videos and build revenue
Read Be You on Video and start building your business further and faster with video today!
About the Author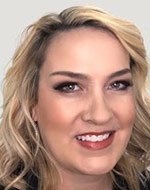 Celeste Gehring owns Visionary Building, a company which helps thought leaders, visionaries, and entrepreneurs grow their businesses by using video. Prior to owning her company, Celeste was a highly accomplished and top performing broadcast production executive with a demonstrated and highly decorated track record. She worked at FOX Sports and CNN for over sixteen years.
Celeste began her career in the sports broadcasting industry as a production assistant for CNN/SI. Two years later, she moved to FOX Sports in Los Angeles. In addition, Celeste created and implemented career development workshops for FOX employees and interns. She also developed the "Let's Get Real" series at FOX in conjunction with Human Resources, where executives share skill sets to further enhance employees' careers.
Reviews
"Celeste Gehring's Be You on Video is a super practical guide to producing and using video in an effective, authentic, and magnetic way to grow your business. Gehring's previous career as a sports television executive, combined with her creative talents, high emotional intelligence, and entrepreneurial mindset make for a compelling, step-by-step practical instruction manual. If you run your own business, or are considering starting your own business, and understand the power of video to grow your business, Gehring's Be You on Video is a must-read."
Lisa Gillette,
ACC, BIG SKY Coaching & Consulting
***
"So excited to get my hands on Celeste Gehring's "Be You on Video" book! This book provides that inside voice you need when you doubt yourself and just can't seem to move forward. Celeste's voice is an excellant inspiration and is exactly the kick in the rear end you need to get started with your dreams. Her life experience stories connect to the reader and motivate you to be that superstar you know you are!"
Dominique,
This book provides that extra push we all need!!!
***
Celeste has extensive experience and lays out an easy plan to follow. Her writing is encouraging and inspirational
MAL,
A Must Read!!