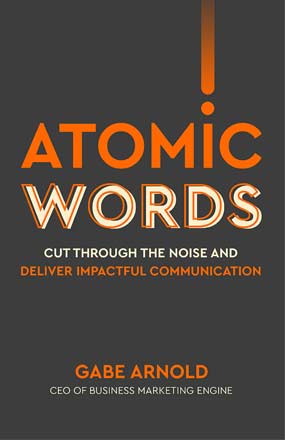 The majority of us never had anyone to teach us truly effective communication, and because of that we don't even realize it when we're creating confusion instead of clarity. In Atomic Words; you'll discover how to dramatically improve the impact and efficiency of how you communicate with others
About the book
The majority of us never had anyone to teach us truly effective communication, and because of that we don't even realize it when we're creating confusion instead of clarity.
In Atomic Words; you'll discover how to dramatically improve the impact and efficiency of how you communicate with others. Just like buying a bigger jet will allow you to go faster and also farther, the toolset here will do the same for you in your life and career.
Atomic Words; is a toolset that helps leaders unlock more time, higher profits, and effective marketing so they can grow and scale their influence and their organizations.
Organizations who have adopted the Atomic Words communication tools have created better decision making processes, more effective communication, and better team member and client relationships. These results are realized because these tools are easy to implement and even easier to remember.
Additionally, when Gabe and his team apply these principles in their marketing projects with their clients, the results are profitable, impactful and long lasting.
About the Author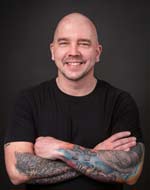 Gabe Arnold is a serial entrepreneur, marketing junkie and copywriter. Gabe was born with a neurodiverse brain and loves helping people see the components of communication through his unique brain and viewpoint. Over the past 25 years he has built and sold thousands of products and services. In his entrepreneurial career he has worked with over 1,000 startups and established businesses to crate sustainable technology and marketing solutions.
During the times he was asked to serve in senior leadership roles for his clients, he quickly discovered that most entrepreneurs unintentionally create confusion instead of clarity when they communicate.
Reviews
No Reviews at the moment.