A WORKING MOTHER'S GPS: A GUIDE
TO PARENTING SUCCESS FOR THE
MODERN WORKING MOM
by Atara Malach
ISBN: 9781948787086
Publisher: Lifestyle Entrepreneurs Press
Format: Paperback
Publication Date: 04/11/2019
Page Count: 318
Category: Parenting – Motherhood
Category: Women in Business
Language: English
"If you're a working mom, get this book and create a life of better balance, more fulfillment, and a happier family."
– Jack Canfield – Author of Chicken Soup for the Soul
If you've ever felt road-weary from trying to navigate new and difficult stages of parenting while also steering your career in the right direction, you know the stresses of the modern working mother. Atara Malach's latest book is the roadmap you've been looking for to guide you on your parenting journey.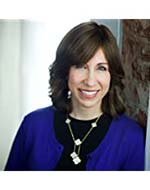 Renowned life coach and parenting expert Atara Malach has blended 30 years as a successful private practice therapist with her own personal experience as a working mother to develop a proven parenting system that gives her clients the tools and confidence to achieve a more satisfying work/life balance and find calm in the chaos of their daily demands. Atara holds several advanced degrees and professional certifications and is the Founding Director of both the Parenting University and the Advisory Center for Adolescents. She is a dynamic and inspiring keynote speaker who has served thousands of professional women and working parents through lectures and workshops around the world.
How To Make Quality Time with Your Kids – Atara Malach
As an Executive Coach myself, I often meet working mothers who are struggling with parenting challenges, suffering from guilt and doubting their own professional opportunities. Atara Malach's book offers a structured, yet fun way to explore, navigate and enjoy a new work/life balance. She is generous in sharing her own experience, often with a dash of solid humor! This is one of the books you do not necessarily read from binder to binder, instead you dive into your current scenario and add your own reflections as you go along. The complimentary online self-study program allows you to gain insights beyond the content itself. I consider this book an amazing gift to any struggling mother!
This book made a big impact on my relationships at home and at work. It is amazing how the three colors of the traffic light and other roadsigns signify important parenting skills which can also be applied with your co-workers. One of the most practical and interesting parenting books I have read. The author shares her personal parenting struggles which keeps the advice authentic and relatable.
Atara Malach wrote the book based on her 30 years of experience as the life coach and parenting expert.
If you search for a mature author with a different perspective, Atara's new book is for you.
It is interesting that you could use the same principles for parenting and business endeavors.