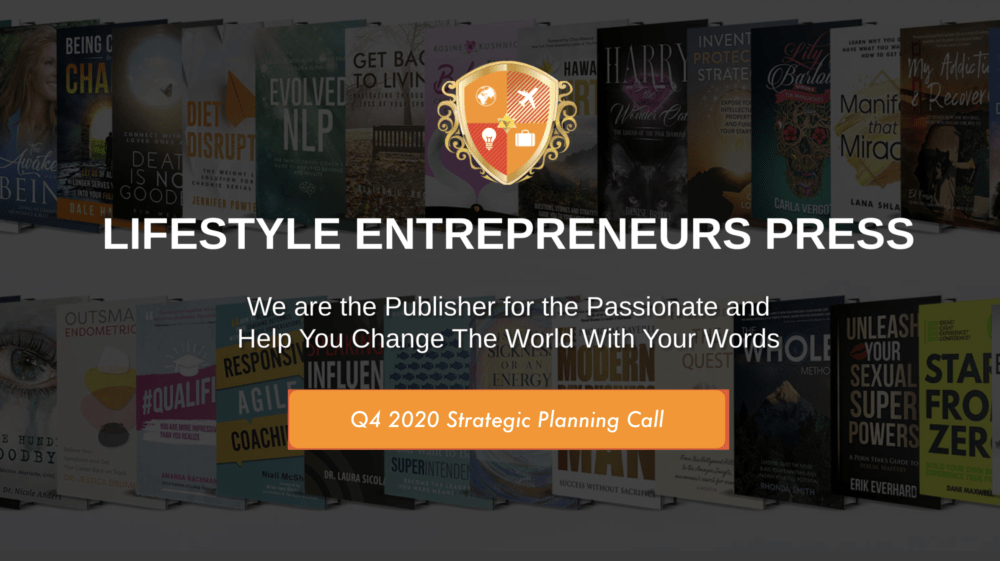 Q4 2020 Strategic Planning Call for LE Press Authors
So much has happened this year, and it is important to honor all of your experiences. We will guide you to arrive at a place of inner peace on this call. Because only from a place of inner peace can you plan your best and brightest course of action into 2021.
On this call I have some exciting updates to share with you, including an opportunity to get booked on a number of podcasts quickly and for free!
I've been developing a relationship with Kevin Harrington & Seth Greene who run the Sharkpreneur podcast, as well as manage a network of dozens of podcasts. On our upcoming call I'll share the specifics of how we can get you in front of larger and larger audiences.
I'll also share an overview of Lifestyle Entrepreneurs Press operations in 2020. This has been our best year in business by far, and we are building momentum into next year that I want to benefit you and your book/s.
Then the majority of this call will be spent with master teacher Dale Halaway and I leading you through a process of "closing the book" on 2020 and dreaming, planning and deciding what your 2021 will look like.
By the end of this 90-minute call you will have closed the door on all that you wish to leave behind in 2020, and identified & elevated your priorities and top opportunities for 2021.
This call is exclusively for you and every quarterly call we've had this year has been absolute GOLD, this one will not disappoint.
To your success,
Jesse Krieger
---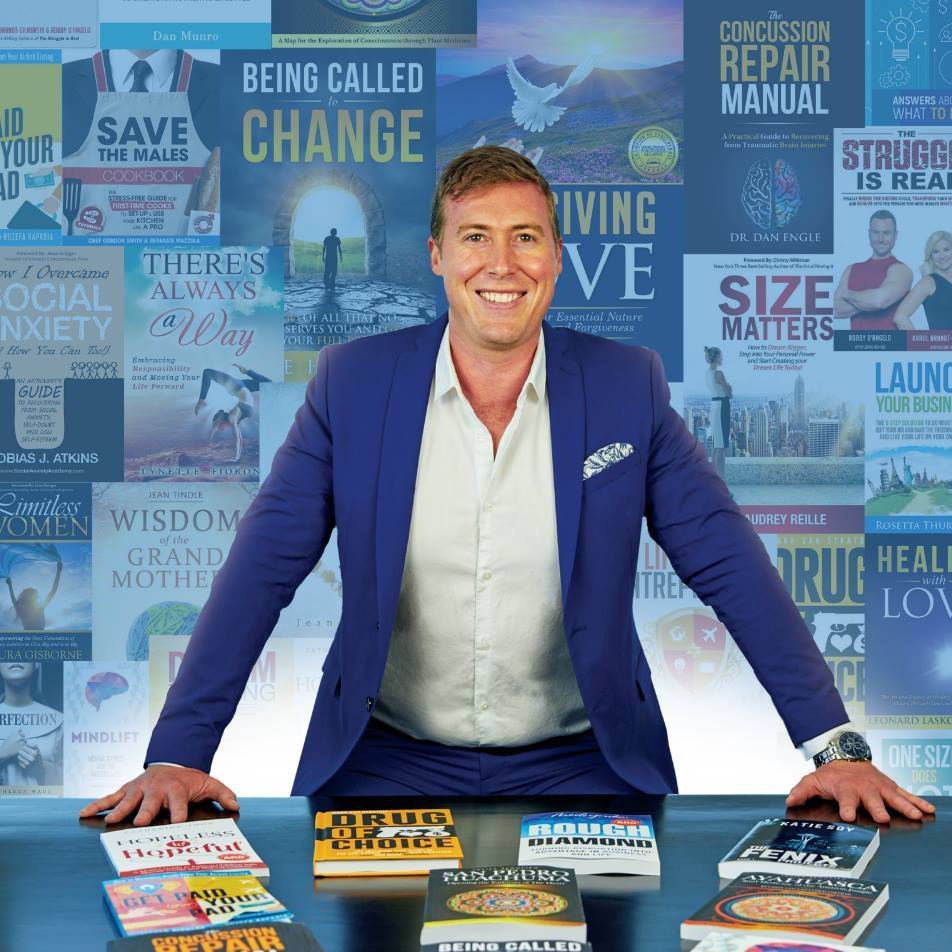 Jesse Krieger
Founder & Publisher, Lifestyle Entrepreneurs Press
Operator of Publishizer.com
Learn How to Make $10,000+ Before Your Book Launches with my free $10K Before Launch video training