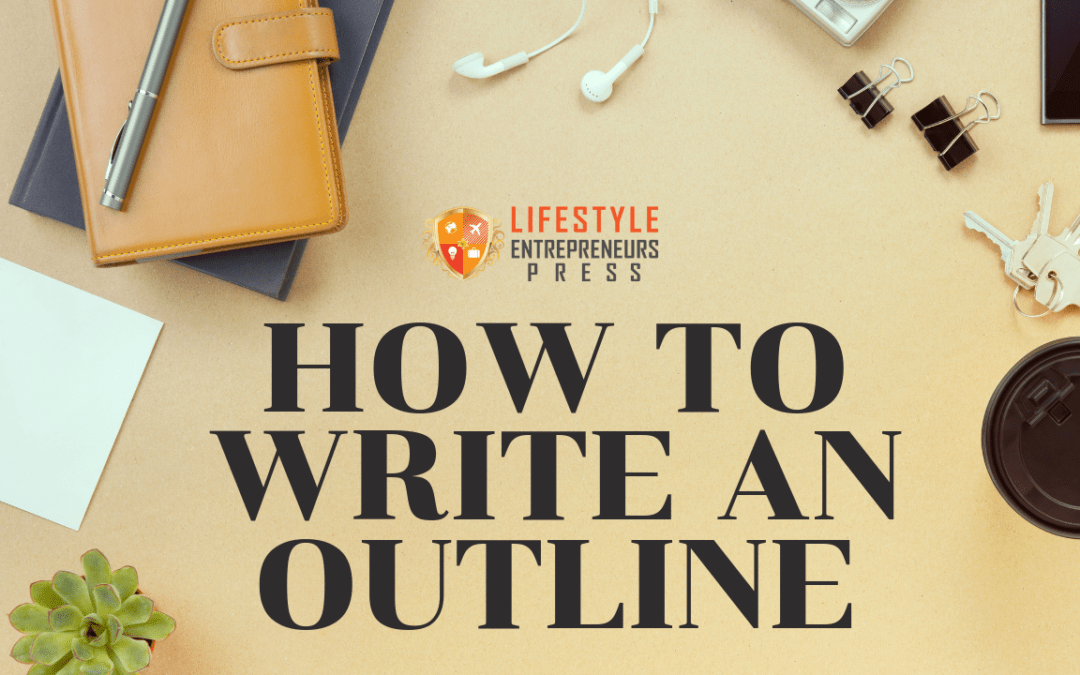 Having passion for your book is a prerequisite for publishing. When it comes to writing a book however, passion is only the beginning. The real work is intertwined with the process of getting the big ideas out of your head and onto the page. Creating a book outline and getting clear on how you want to structure your content will help sharpen your focus, not to mention save you countless hours of writing.
What Questions Does Your Reader Have & How Can You Best Answer Them?
To create an effective book outline, you must look at things from the perspective of your reader. Here is a quick exercise to shift into the reader's perspective:
Question #1 => What was it about your book that caused the reader to pick it up and start reading?
Question #2 => What trajectory is your reader's life on right now and where does your book intersect with that?
       Example: She just found out she is expecting and wants to plan for motherhood. He just went to his doctor who said "you need to lose 25lbs". Or perhaps this person has finally decided to start a business and wants guidance.
Question #3 => Your reader just finished the last chapter of your book and is thinking about their future. What is the first thought that comes to mind?
Thinking in these terms starts to give clues as to what content should be included and in which order it will best serve the reader. Determining how your book will make a lasting impression on the reader can give you a goal of what types of content you want to include.
Before you create an outline, determine what questions would your reader want answered when picking up the book. For instance, if you were writing a book about concussion recovery, you could safely assume the reader or someone they care about has experienced a traumatic brain injury.
By shifting into their perspective, you can predict the answers they want from the book. What types of recovery options are available for concussion sufferers? What are examples of the best-case scenarios for traumatic brain injuries? Answer these questions in an engaging way to hook your reader as they move from chapter to chapter. 
This line of questioning is what led Dr. Dan Engle to write The Concussion Repair Manual, which has become one the top-selling books we've published. Like the sub-title says, it is truly A Practical Guide to Recovering From Traumatic Brain Injuries
Another part of planning the outline is to determine what extras you can include to help a reader achieve the goals you have in mind for them. Images, charts, calendars are just a few examples of graphics to use for increased engagement. Not only with these tools add credence to your content, but also can later be used as a selling point.
Structuring the Book Outline
Write what you know is the first piece of advice you would give to your ideal reader. As you develop your content, lean on any methodology you have perfected to write about your selected subject.
If you've seen positive results firsthand, then craft your book to convey the steps taken to achieve success. The notes from which your outline will be created should include all the key points you want to make. Once you have these points, you can frame each book chapter around them. For each chapter, consider creating a consistent chapter framework that takes the reader easily through your book. 
A Sample Chapter Framework could look like this:
* Opening Story that frames the topic of the chapter: 1-2 pages
* Introduce the topic and discuss the main idea of the chapter: 6-10 pages
* Illustrate the topic with a case study or real-life example from your life: 1-2 pages
* Concluding thoughts on this topic and Next Step the reader can take to implement it in their life: 1-2 pages
Give each chapter a name and use these titles as the basis for your book outline. You can also try mind-mapping your book and each chapter following the prompts and bullet points above. To mind-map, simply use the main topic from the chapter to create a line leading to sub-topics. Outlines can be bare bones or as comprehensive as you prefer. Some writers prefer to fill in the content as they write while others rely heavily on the research they did for the outline.
An effective outline will look different for each writer. What you need to do is find the best approach for your writing style and use the outline to create a compelling book that stands the test of time..