Short Story
Joshua Holland and Tessa Cash, upcoming authors of the book
The secret to any transformative change is creating awareness around where our thoughts stem from and what intrinsic need is being fulfilled when we perform a certain action or practise a certain habit. When you begin to become aware of why you think and act the way you do, you can purposefully work on changing your thoughts, actions and habits.
The Awareness Shift
by Eldin Rodic
$10,000.00

Funding Goal

$14,855.00

Funds Raised

0

Days to go

Goal and Date

Campaign End Method
The campaign is successful.
New York, United States (US)
4 Campaigns | 0 Loved campaigns
Campaign Story
About the book:
We live in an age of increasingly rapid access to information and of very quickly evolving scientific findings and developments. There is a constant need to qualify and quantify our efficiency, our productivity. The paradox lies in the journey homo sapiens have traversed from an acutely simple cave dwelling existence. Somewhere along the way, the essence of what it means to be human has been lost in an abyss of excess. Ancient wisdom inherently coded into our DNA has been forgotten, buried by a thirsty desire to ameliorate life. This thirst leaves our vessels spiritually, physiologically and mentally brittle, draining our life force energy, constantly demanding for bigger, better, stronger outcomes. Until something snaps, shuts off, or simply stops working. A dead end in mild cases, or in sharper instances, the uncontrollable swerve into a brick wall. 
The Awareness Shift: the Five Pillars for Optimal Health and Wellness is a resource that has been formulated through Josh's vast exploration into a plethora of healing modalities for the purpose of restoring people to prime physical and spiritual wellness. They serve as a foundational resource that gently guides you through a journey of inner observation, deep listening and investigation of beliefs that may need readjustment, all the while offering science based wisdom and evolutional clarity on what the body needs to truly thrive and live in a beautiful state of flow. Allow yourself to be guided through the labyrinth of life by a holistic science based guide who, one pillar at a time will redefine the shape of wellness.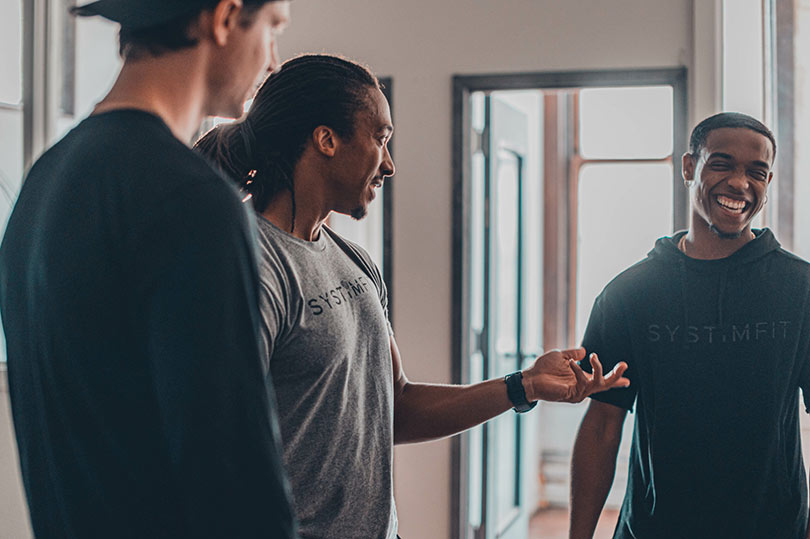 The book explores the vibration of energy through the pyramid of the five pillars of optimal health and wellness. The shift acknowledges and honors the journey that has passed, by gently asking you to examine the belief that informed an emotional response that created a need within you. Here we establish a heightened state of awareness, an unearthing of an intention, the first pillar for optimal health and wellness. Focus is thus pulled to the present, leading you step by step through the four remaining pillars, which ask you to seek the highest quality of: rest, consumption, activeness and exercise accessible to you. These pillars create a path to achieving a high vibrational state of flow, a transformation that finds genesis in the principle of how we can best create an environment that is conducive to a high state of thrive.
The chronology is important, as our survival as a species has depended on our ability to restore, intuit, hunt, gather and move swiftly.
The Five Pillars for Optimal Health and Wellness initiate a processional guide for this labyrinth we call life. Covered within this handy resource, there are a range of simple to high tech hacks that root themselves in a primordial foundation. The focus is quality and the essential ingredient is a shift in awareness. The world changes when you become more aware of yourself and others. Do you know why you do what you do? This tiny word, why, a word Josh is endlessly asking himself in order to bring more clarity and expansion to his mind, brings bubbles of oxygen up to the surface of situations that have been asphyxiated by maladaptive behaviours or coping mechanisms. This 'why' factor allows you to breathe deeply into areas of life that have been stifled or misguided or simply need a slight redirection in course.
The answers sought out will be different for everyone, and within these pillars there are valuable suggestions from twenty years' of experience working with clients within the health arena. The authors are a team of revolving source and seeker, both on their own journeys of healing and transformation, having sought out and trialled so many resources this text proffers, so as to share it with the world.
About the author:
Joshua J Holland is a wealth of experiential knowledge and wisdom. As a dedicated bio hacker, state of the art fitness trainer, holistic health coach and sports professional, he champions the philosophy of "awareness through experience," and has subsequently spent years consulting with elite professionals with the goal of building a vast well in which to draw from when evoking alignment of body, mind and spirit for his clients.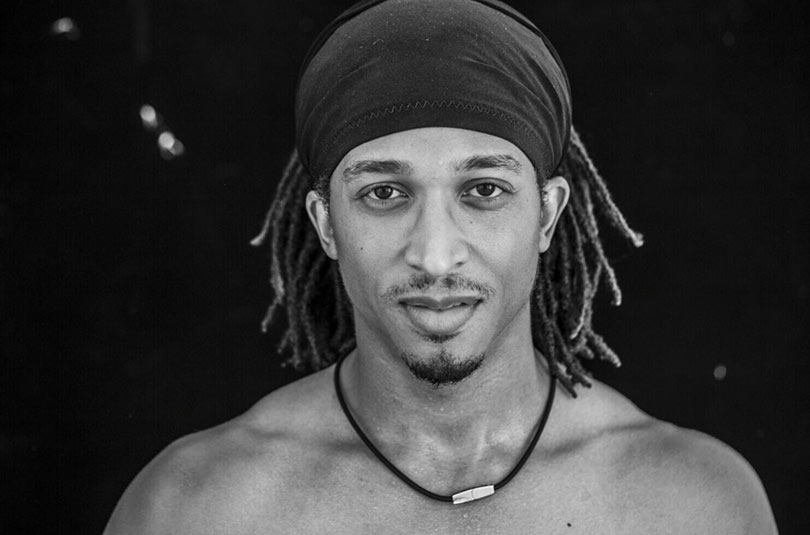 His ideological approach to life and his life's work are based on principles that highlight awareness, efficiency, effectiveness and quantifiability. His passion stems from rekindling a state of bodily wholeness via connection through his extensive web of like minded individuals.
Joshua's vast experiential knowledge base has created a very sought after following in the world of health, wellness, fitness and lifestyle.
He works with some of the world's most renown musical and theatrical artists to fine tune their physical and spiritual bodies.
Tessa Cash is a mystic, an astrology student and a whimsical wordsmith, who dedicates her existence to thriving through awareness and healing. She seeks to empathetically connect with people to bring awareness and compassion to their healing journeys.

The writing of this text is part of her healing process, a shift in consciousness, a closing of a painful chapter, a cathartic enterprise that hopes to convey that the non dual experiences we have are seen through the lens of our own perception, which mirrors where we are in our labyrinth journey. Sometimes we need to see ourselves reflected through the eyes of another to know our value and worth, other times we need assistance, light and high vibrational energy to find our way. 
Both her story and Josh's are infused into this text in fusion of yin and yang, a fateful encounter of two very diverse cultural backgrounds which testifies to the fact that we can learn and grow from interactions with people from all walks of life and that magic can be made where intentional synergy is created.  
Why support this book:
The unique selling point is unconventionality. This book doesn't only go against the grain, it returns to the source. Just like Josh, this book can't be pinned down. It metamorphoses for each individual. It asks you to take what resonates and leaves the rest. This isn't a panacea or a guru with a Jesus complex. This information is asking you to strip back the layers and unearth what is beneath to surface and truly establish a new foundation of what works best for you, your body and your lifestyle. It prompts you on what action you need to take to course correct the deficiency in your house of health, which spans the physical axis right through to the spiritual plain. The benefit of this is initiation of an inner dialogue, the core ingredient to transformation of the self. The body is willing but the mind is stubborn. The mind is willing but the body is frail. Why is it so hard to change? Fear, vulnerability, discomfort. We're all afraid of what we will look like on the other side of the rainbow.  There is no control, no guarantee, no knowledge of what the 'other side' looks like. This era and the terrain in which we are currently traversing  is ripe for newness, for change. For challenging the old, tearing down old structures and building back better. This time is for thinking outside of the box. For trying new things, because the old ways or old course of action doesn't work anymore, no longer exists as a possibility, or no longer brings joy. Josh's body of work is full of powerful energy that greets you on a playing field of possibility, of expansion and of reaching higher vibration. He has been sought out by professionals at the very top of their game, who have not only peaked there but who have remained at that level. Allow yourself to be captivated by his dynamism, this is indeed reflected in Tessa's life and how she found herself on her own journey of transformation.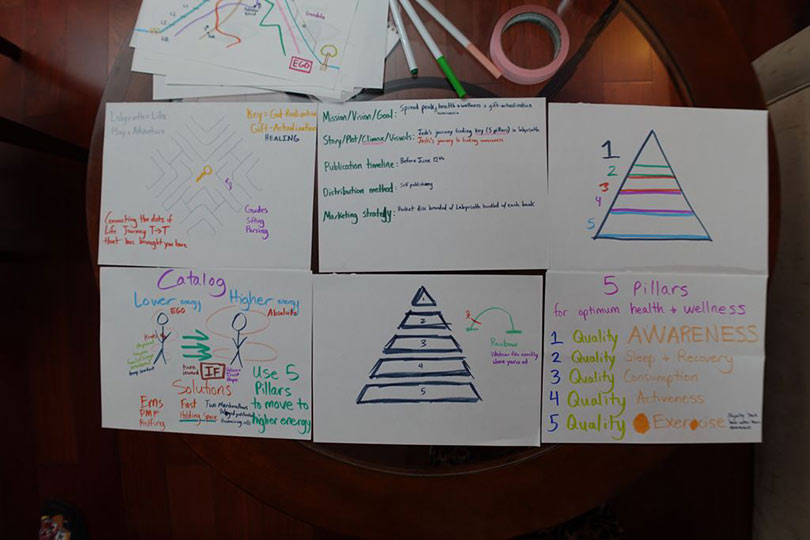 Rewards
$

25.00
THE PERSONAL SHIFT
Join us on the journey by snagging a sneaky pre-order of The Awareness Shift along with access to the virtual book party! Guaranteed to be full of laughs and poignant conversations with like minded individuals about how to elevate your wellbeing.
- 1 printed copy of book
- free eBook
- access to virtual book party
43 backers
$

100.00
A Wander through the Stars
Have you ever pondered what as above, so below truly refers to? Take a wander through the state of the current skies in reference to where they were located at your time of birth! Your horoscope is, after all, a projected inspection of the hour in relation to the stars, luminaries and planets in the sky!
-An hour Astrological birth chart analysis including current transits with Tess via FaceTime/Skype
- 2 copies of the book
- Access to the virtual book party
10 backers
$

200.00
ENTER THE LABYRINTH: An Electric Energy Exchange
Experience the dynamic energy that fuels Josh's state of flow! In an act of radical self nourishment, treat yourself to Josh's expertise in assessing your fitness, nutrition and movement patterns.
- 2 printed copies of book and free eBook
- access to virtual book party
- 30 minute assessment with Josh
- Free T-shirt
13 backers
2 rewards left
$

500.00
Fitness, Redefined
Treat yourself to two 45 minute virtual training sessions with Josh! As a personal trainer who works with some of the most elite dramatic and musical personalities, bearing witness to his dynamic energy and his unique approach to fitness is the fire you need to spur on a newfound commitment and vigour for your workout ritual!
- Two 45 minute virtual training sessions with Josh
- 2 copies of the book
- Access to virtual book party
- Free T-shirt
4 backers
$

1,500.00
A COLLECTIVE MOMENT: We Shift Together
The perfect solution for pulling focus to the importance of wellness within the work/familial space.
In the comfort of your home, be part of a virtual experience that details Josh's approach to his work, why the pillars have been instrumental in framing his business and what you can encourage within a community space to transform the way you work/play/interact with the people in your immediate circles.
- 45 Virtual Keynote with Josh and Tess with a 15 minute question session at the end
- 20 printed copies of book and free eBooks + access to virtual book party
- Your logo in the bookbinding
2 backers
$

3,000.00
THE PILLARS, PERSONALLY DECONSTRUCTED
Oftentimes, it's not what you do, it's who you do it with. This is an invitation to be captivated by the electric energy
of the authors, Josh and Tess. This in person experience will bring to life the heart and soul behind the method conveyed in The Awareness Shift, and no doubt inspire a curiosity and courage to leave one's comfort zone and sail into uncharted territory. Those that truly seek, will find what they are looking for.
- 50 printed copies of the book and free eBooks + access to virtual book party.
- In person keynote with Josh (and Tess) including demonstrations and time for questions at the end.
- 30 seconds Podcast mention.
- Your logo in the bookbinding and a special mention as a Sponsorship of the book.
1 backers
Campaign has Ended!

Date: 06 / 14 / 2021

Campaign "The Awareness Shift" has ended.

You can still contribute.
Name
Donate Amount
Date
Alex Behrens

$

25.00
June 22, 2021
Anonymous

$

500.00
June 13, 2021
Elisabeth Cholnoky

$

250.00
June 12, 2021
Donna De Lisser

$

30.00
June 04, 2021
Joel Evan Aylworth

$

25.00
June 03, 2021
Allie Holcombe

$

100.00
June 03, 2021
Ian Javier

$

50.00
June 02, 2021
Germany Mayfield

$

25.00
June 02, 2021
Anonymous

$

1,000.00
May 31, 2021
Natalie Vincent

$

200.00
May 29, 2021
Anonymous

$

400.00
May 28, 2021
Michael Fishman

$

30.00
May 28, 2021
Anonymous

$

1,500.00
May 27, 2021
Olivia Cash

$

30.00
May 26, 2021
Rosetta Cash-Leotta

$

25.00
May 26, 2021
Earl Rogers

$

2,000.00
May 22, 2021
Mattan Sharbit

$

100.00
May 20, 2021
Sandra Postma

$

25.00
May 20, 2021
Manek Mathur

$

100.00
May 20, 2021
Amanda Heffington

$

100.00
May 19, 2021
Lisa Zaman

$

100.00
May 19, 2021
Loic Mabanza

$

1,000.00
May 18, 2021
Timea Huszar

$

25.00
May 18, 2021
Yvonne Eisenring

$

25.00
May 16, 2021
Luisana Carballo

$

50.00
May 15, 2021
Alessandro Barnabo

$

100.00
May 14, 2021
Federico Foli

$

30.00
May 13, 2021
John Hall

$

500.00
May 13, 2021
Tommieka Texiera

$

30.00
May 11, 2021
Orsi Nagy

$

25.00
May 11, 2021
Roy Matz

$

50.00
May 10, 2021
Adam Friedman

$

150.00
May 09, 2021
John Egan

$

50.00
May 08, 2021
Jenna Roth

$

25.00
May 08, 2021
Chelsey Shockley

$

100.00
May 06, 2021
Cindy Veloz

$

25.00
May 06, 2021
Mikey And Cris

$

40.00
May 05, 2021
Mariah Winter

$

30.00
May 05, 2021
Anthoula Alexopoulou

$

25.00
May 05, 2021
Mathias Kniepeiss

$

25.00
May 05, 2021
Elvira and Oscar Hernandez Lind

$

3,000.00
May 04, 2021
Denise Inês

$

15.00
May 04, 2021
Anonymous

$

25.00
May 04, 2021
Ramario Holland

$

100.00
May 04, 2021
Dane Ensley

$

100.00
May 04, 2021
Ana Netanel

$

25.00
May 04, 2021
Jason Dyer

$

25.00
May 04, 2021
Catrice Urbancic

$

15.00
May 04, 2021
Catrice Urbancic

$

25.00
May 04, 2021
Shekhar Pai

$

200.00
May 03, 2021
Ayana Dabney

$

25.00
May 03, 2021
Salim Najjar

$

200.00
May 03, 2021
Megan Marchand

$

50.00
May 03, 2021
Atlas Bliss

$

25.00
May 03, 2021
James Klopman

$

200.00
May 03, 2021
Ingrid De La O

$

200.00
May 03, 2021
Alison Weisman

$

25.00
May 03, 2021
Sophie MacDougall

$

40.00
May 03, 2021
Lisa Zaman

$

200.00
May 03, 2021
Christina Suwa

$

25.00
May 03, 2021
Stefany Barker

$

30.00
May 03, 2021
Rachel Joy

$

50.00
May 03, 2021
Sophie MacDougall

$

25.00
May 03, 2021
Eric Goodman

$

200.00
May 03, 2021
Bob Ducsay

$

200.00
May 03, 2021
Janeil Mason

$

25.00
May 03, 2021
Anonymous

$

300.00
May 03, 2021
Keith Marshall DDS

$

200.00
May 02, 2021
Isha Blaaker

$

30.00
May 02, 2021
Peter Rizkalla

$

25.00
May 02, 2021
Sean Copello

$

25.00
May 02, 2021
Json Stamper

$

30.00
May 02, 2021
Alina Ilie

$

50.00
May 02, 2021
Oliver Vogt

$

25.00
May 02, 2021
Pamela Gold

$

200.00
May 02, 2021