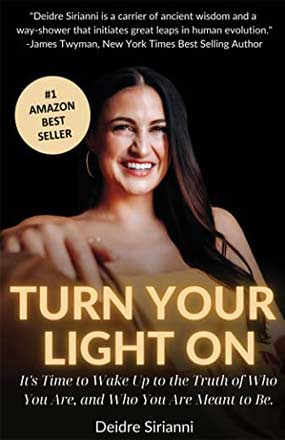 Turn Your Light On
Deidre Sirianni
"Deidre Sirianni is a carrier of ancient wisdom and a way-shower that initiates great leaps in human evolution." – James Twyman, New York Times Best Selling Author of The Moses Code In Turn Your Light On, Deidre Sirianni reveals the direct pathway to waking up to the truth of who you are and who you are meant to be in the world.
About the book
By implementing the tools and processes contained in this book you will understand what Spiritually Aligned Chaos is, how to clear your karma, and how your soul is communicating to you. Deidre gracefully guides you through this process so you can quiet the noise in your life and fully live with your light turned on, allowing you to share your greatest gifts with humanity.
About the Author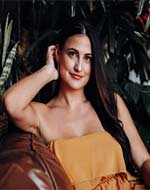 Deidre Sirianni is an activator & guide to visionaries, leaders, and impact-driven entrepreneurs who are ready to change the world in a big way. Deidre is a TEDx Speaker and founder of Radically Aligned Life, a coaching and mentoring academy for those who are committed to actualize their full potential across all areas of life. Deidre's work dissolves mental, emotional, and physical barriers that pull people out of alignment with their higher purpose and from living it fully. For those ready to actualize their full potential, say goodbye to settling, and know they are here to create change in the world, Deidre Sirianni stands ready to support.
Reviews
No Reviews at the moment.