SIZE MATTERS: HOW TO DREAM BIGGER,
STEP INTO YOUR PERSONAL POWER AND
START CREATING YOUR DREAM LIFE TODAY
by Dr. Audrey Reille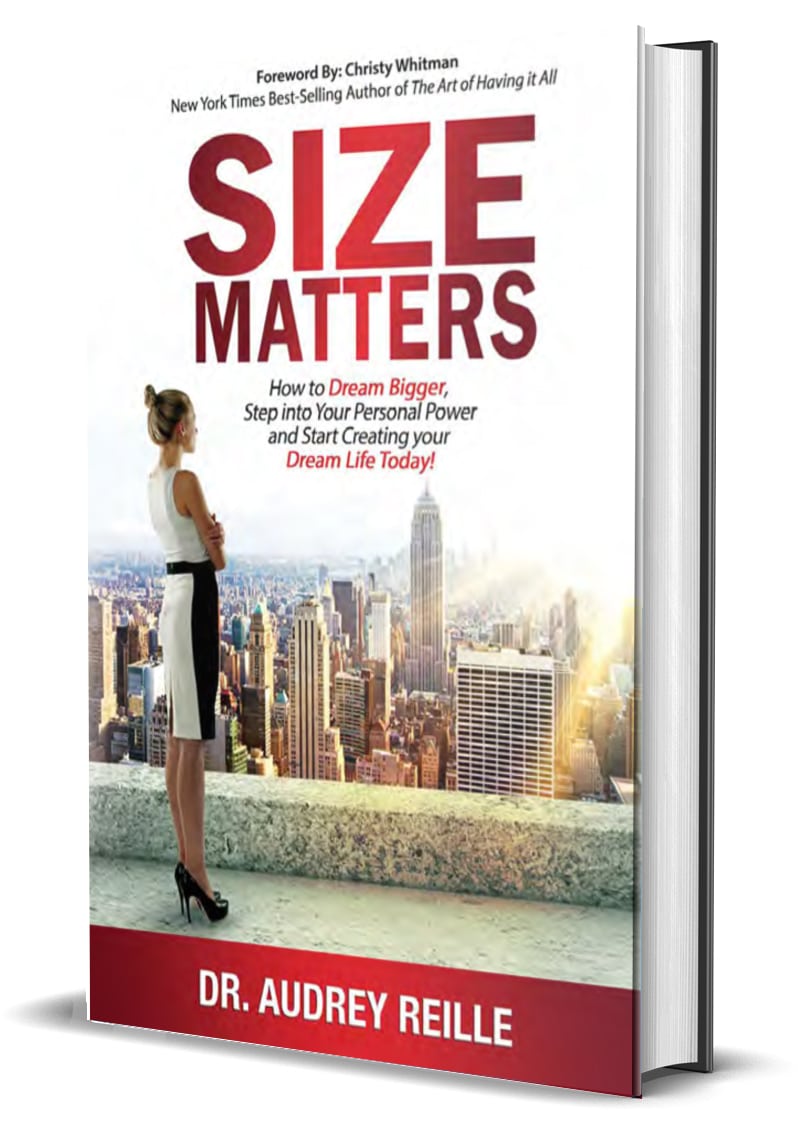 ISBN: 9780996340250
Publisher: Lifestyle Entrepreneurs Press
Format: Paperback
Publication Date: 07/22/2015
Page Count: 184
Category: Motivational & Inspirational
Language: English
If you have a big dream and want to turn it into a reality, this book is for you The size of your dream isn't defined by how difficult it is to create, but by how important it is to you. Size Matters will show you why staying in your comfort zone is much more dangerous than choosing to reveal your full potential. Our desires are here to tell us what we are capable of creating, and what we need to do to live fulfilling lives. This book will empower you to say YES to your big dream, create a vision of success, trust that you will succeed, develop and implement an inspired action plan, and embark on an adventure of personal transformation. You will learn how to set yourself up for success, implement winning strategies, and create new habits to accelerate and optimize results.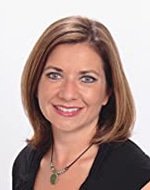 Dr. Audrey Reille is a Transformational Coach, Speaker, and Author of SIZE MATTERS – How to Dream Bigger, Step into Your Personal Power, and Start Creating Your Dream Life Today!
Dr. Audrey specializes in coaching professionals who want to create their dream business, achieve their ideal work-life balance, or get their dream job. She draws upon business strategy, self-empowerment, psychology and peak performance to teach her clients everything they need to reach their ambitious goals with enthusiasm and ease.
Trained by Tony Robbins, Cloe Madanes and Christy Whitman, she holds multiple coaching certifications including: Robbins-Madanes Coach Training – Strategic Intervention; Tony Robbins' Leadership Academy Bootcamp and Christy Whitman's Quantum Success Coaching Academy.
Dr. Audrey grew up in France and went to college in England, Spain, and Italy, before moving to California to complete her Master's Degree in Business Administration. She advanced her career rapidly and obtained a Doctorate Degree in Educational Leadership from the University of Southern California.
Why Size Matters, Dr. Audrey Reille on Quantum Success
Forget the rest – This is the real deal, this book and all of its information step by step will take you to the next level! Before I met Audrey and being a small business owner myself, I thought coach? What would I need a coach for? Ha! Little did I know but I have and am learning so much! My whole way of approaching my business, myself and my clients has turned around for the better. I have new clients, more clients and especially my ideal clients who love what I have to offer as a psychic/Afterlife communicator. I am much better overall – thanks to Audrey, her coaching and this great book. My husband is now reading it – and he is asking himself – what next – what is his big dream!
Reading this book will change your life for the better. I hadn't even finished reading it for the first time when I talked to someone who wants to help me make my dream of becoming a life coach possible for me. I couldn't figure out how to save enough money while on welfare to pay for certification. About halfway through the book, a friend came to me and told me that he wants to pay for my certification (of course I will repay him) and then go through the certification himself and go into business with me. Now that I have finished the book and started on the exercises, I am really looking forward to what the Universe has in store for me. Dr. Reille offers some great information and wonderful exercises to help make dreams reality.
I just finished reading this book for the first time and I have to tell you that this is one of the very best books I've read in a very long time. Not only does Audrey address her topic, she give it to us in away that permeates our soul. I plan reading it again and using it as a workbook for my dreams. No doubt about it, if you read this book and participate in your life and dreams using what is here, a transformation will occur. This book is highly recommended.