ISBN: 9780997712711
Publisher: Sarah Brassard
Format: Paperback
Publication Date: 08/08/2018
Page Count: 252
Category: Healing – Prayer & Spiritual
Category: Personal Growth – Happiness
Language: English
THE JOURNEY TO TRUE HEALING REQUIRES THAT WE TAKE THE MOST CHALLENGING PATH THERE IS: THE PATH WITHIN
It is tempting to hope that someone will do the hard work of your life for you, but no one else can. Inside takes your hand and helps you find your way.
The book's strong yet gentle counsel will help you construct a self-care practice to bring well-being to your life. With this foundation in place, you will be able to move beyond the cycle of fear, anxiety, and blame.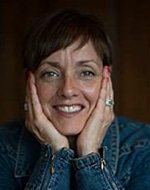 Sarah's passion lies in teaching people how to create a foundation for self-care, a method of wellness that brings profound opportunities for transformation. Sarah has been practicing massage therapy, myofascial release therapy, and cranial sacral therapy for the past twenty-three years, and she is a certified level 2 Reiki practitioner. She is also a KRI Kundalini Yoga instructor and Power Yoga instructor.
Inside Introduction – by Sarah Brassard
I finished this book so quickly. It is extremely well-written, gentle, and comforting. Writing from the heart, Sarah shares her own personal experiences with trauma and emotional pain. Using self-care techniques like meditation, she teaches the reader how to overcome this adversity to find peace on the other side. Her wisdom helps the reader to understand how these wounds happen, why they stay, and how they can be healed so that we can live life to the fullest potential.
"Inside" is an illuminating and transformative book for anyone who wants to start a meditation practice or learn more about self-care. It's a book to share with friends and reread, especially valuable in these troubled times. With practical advice, tips and inspiration for all stages of your life, it's a book I'll be reading again and again!
This book has truly changed my life. It is both inspirational and healing. It's a book I will use for the rest of my life. It's my "bible". Sarah mission to help others reflects in each page of her book. I'm so blessed to have found Sarah and this amazing book.