Breakup to Breakthrough
by Lana Gajic
Publisher : Lifestyle Entrepreneurs Press (March 2, 2021)
Language : English
Paperback : 252 pages
ISBN-10 : 1953153194
ISBN-13 : 978-1953153197
Item Weight : 10.6 ounces
Dimensions : 5.5 x 0.53 x 8.5 inches
Get over your divorce and finally move on!
Are you struggling to get over your divorce? Does it feel as if your emotions are running wild and they're impacting your professional and personal lives? Are you nervous about dating again? Most people have tried to move on but nothing seems to work. Are you ready to stop feeling stressed and overwhelmed so you can take control of your life? Know that you're not alone! Healing from the aftermath of divorce and moving on with your life is possible.
Psychologist, Divorce Coach, and Grief Expert Lana Gajic (B.Sc., M.C.) applies scientific principles to help people mend their broken hearts and develop more satisfying, soulful lives. Now, for the first time, she's sharing her knowledge and experience so that you can go from wanting a happier life to creating that life! In Breakup to Breakthrough, you will:
Get control of your emotions in seconds, rather than having your emotions control you
Discover the surprising reason why you feel stuck and learn how to overcome it
Get a deep understanding of what you need in order to move on
Heal old wounds and eliminate negative relationship patterns from your relationship and the divorce process
Take your first steps toward a happier and more satisfying life
Who says that you cannot have a better life after a divorce? Are you ready to take charge and finally invest in yourself? Get ready to finally put the past behind and focus on you!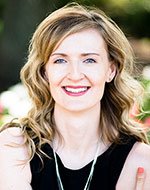 Lana Gajic is a Canadian Psychologist and a Grief and Trauma Specialist. She has a Bachelor's Degree in Science with a Specialization in Psychology and a Master's Degree in Psychology.
Her passion is to empower female entrepreneurs and professionals to overcome life's transitions so they can reclaim their lives in a more authentic, balanced, and conscious way. She blends science and spirituality in her work to bring holistic care to clients who feel lost and alone during a significant time of change.
Lana's own life went through a significant transition in 2017, when she had a near-death experience. She was deeply grateful for her second chance, but it sparked an identity crisis where she began to question all aspects of her life. She knew that she wanted to have a balanced and healthy life, and the more she focused on health and wellness, the more she experienced major transformations in her identity and life. This eventually led to her own separation and divorce. A second life transformation followed, and Lana redefined her career by merging science and spirituality to help individuals deeply transform and heal from negative life experiences and develop alignment and cohesion in their cognitive, emotional, spiritual, and physical aspects of well-being.
Lana Gajic B.Sc M.C. – Breakup to Breakthrough
Lana's book is inspiring and enlightening. It is a practical guide to move towards a healthy and soul-centered life, after a divorce! This is the book for anyone who seriously wants to put the effort into healing after a divorce. I had my own divorce nearly ten years ago and wish I had been able to read this book back then when I was going through the process. Nevertheless, so many years later, her words have helped me to reflect back and move forward with even more growth. I believe that many people will benefit from the practical steps, wisdom, genuine caring, and years of experience that Lana brings to people who are going through a divorce or breakup and are ready for a breakthrough.