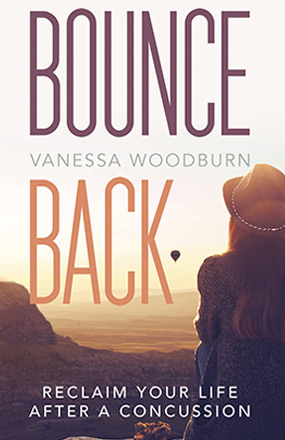 Bounce Back
Vanessa Woodburn
Are you trying to bounce back from a concussion? Your health care professional has diagnosed you with post-concussion syndrome and now everything feels like a roller coaster.
About the book
Are you trying to bounce back from a concussion?
Your health care professional has diagnosed you with post-concussion syndrome and now everything feels like a roller coaster. Nothing in your life feels normal anymore. You worry that you are a different person now than you were before your incident and you wonder how this affects your family. You think, "Will this ever get better?"
Bounce Back; is for people who are searching for hope that it is possible to reclaim their lives after a concussion and unlock their potential for healing. Certified IIN™ health coach and author Vanessa Woodburn has successfully navigated the post-concussion experience.
In Bounce Back, you will learn:
What a concussion is and who can help you recover
Self-care tips for your mind, body, and spirit
How to allow yourself to ask for help, and how to receive it
How to choose thoughts and stories that help you believe that healing is possible rather than those that keep you feeling stuck
How to welcome growth and change after this huge upheaval in your life
Read Bounce Back; and begin to live the hopeful post-concussion story you've dreamed of in order to reclaim your life!
About the Author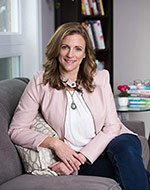 Vanessa Woodburn is a certified health coach, educator and author. Her work is centered around resilience, self-compassion, and helping people bounce back after concussion and setback – mind, body, and spirit. Vanessa has successfully navigated this path herself and is the perfect person to guide others through this experience. Her passion for healing shines through in her workshops, talks, and coaching. Vanessa began her career as a special education teacher, but changed tracks a few years later. She graduated from the Institute for Integrative Nutrition™ as a Health Coach in 2017. Vanessa's calling to coach people through setbacks led her to pursue further education in cultivating compassion through the Compassion Institute and Self-Compassion workshops with Dr. Kristin Neff. She weaves her years of experience in education, wellness, health, resilience, and compassion into her coaching and talks. Vanessa lives in Mississauga, Ontario, with her husband Oliver and three teens. She enjoys relaxing at the family cottage, listening to music, reading and traveling adventures with her husband and kids.
Reviews
"Bounce Back" is a tenderly written first hand account of the author's healing journey after suffering a traumatic brain injury. Vanessa Woodburn writes with raw honesty detailing her accident and subsequent recovery. Learning how to ask for, and accept, help is invaluable. The coping mechanisms the author provides will be helpful to others dealing with similar issues.
Stella,
Be patient, recovery takes time
***
Brain injuries are serious and frightening. Vanessa shares her journey to recover from a concussion and heal. Good insights to help a loved one heal from the pain and get their life back.
Catherine,
Must Read for Concussion Sufferers and Their Loved Ones
***
An incredibly raw and emotional true account of traumatic injury and recovery. This book goes beyond bouncing back from a severe concussion…it is a lifeline…a compassionate guide for self-care, a step-by-step program for achieving optimal physical/mental and spiritual well-being. Infused with grace and fortitude, Woodburn takes us to a whole new level, encouraging, daring us to move beyond our limitations after trauma into anything is possible!
Amazon Customer,
Encouraging!